Is Hezbollah pushing the army for more fights?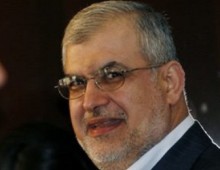 Hezbollah MP Mohammed Raad on Sunday noted that "what happened in Adaisseh last Tuesday when the Lebanese Army faced up to the Israeli aggression " reflects the will of resistance and confrontation that has become a part of this army's creed."
Raad was speaking during a celebration organized by the Hezbollah-affiliated Mahdi Schools in the southern town of al-Sharqiyyeh. He stressed that "all formulas from now on will be built upon the notion that the Lebanese Army is ready to engage in confrontations, backed by the Lebanese people and the support of the Resistance in Lebanon."
"This is a practical verification of the integrative formula 'the army, the people and the Resistance' in the face of Israeli aggression," the head of Hezbollah parliamentary bloc concluded.
Similarly Amal MP Hani Qubaisi echoed the same sentiment in a statement on Sunday. Amal is a close ally of Hezbollah.
The majority of the Lebanese want to see the army as the sole defender of Lebanon and would prefer to have Hezbollah arms handed over to the army, just like all the militias did in 1990.
Last week following the border clash Lebanese Forces leader Samir Geagea said : "Lebanon's defense strategy is the Lebanese army … and despite the imbalance of power between the Lebanese and Israeli armies … yesterday's clash demonstrated how the Lebanese army wages battle while many over the years attempted to portray the army as being weak and unable to defend itself."
According to observers Hezbollah is trying to divert attention from the special Tribunal for Lebanon, by trying to push the army for more fights against Israel, knowing that the Lebanese people will always support the army .