Karam's family threatens to sue media over spreading rumors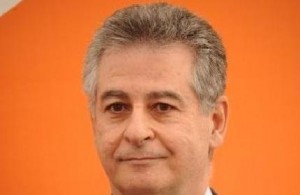 The family of Retired Army Brig. Gen. Fayez Karam's urged the media on Friday to stop spreading rumors about his arrest and interrogation and prejudging the FPM official before any judicial order was issued.
The family threatened to file lawsuits against media outlets that spread rumors and target "people's dignity."
Hezbollah's Al Manar reported that Karam has admitted to spying for the Mossad and unveiled that he began collaborating with Israel in the early 1990s.
As Safir reported that , Karam was contacting Israel though his three European cellular phones, which could not be monitored because their signals directly connected to Tel Aviv through European relay stations.
As Safir sources stressed that Karam was neither arrested at his home in Zouk Michael, nor in the north. He was lured to a "security trap," they told As Safir, without giving details about the arrest. Earlier reports indicated that he was arrested at the airport as he was trying to leave the country .
As-Safir also reported on Friday that the Information Branch of the Internal Security Forces (ISF) has been investigating Karam's crimes since 2007,
Ad-Diyar newspaper quoted on Friday a security source as saying that Karam claimed to have only provided the Jewish state with only political information.
The daily also reported that Karam said he did not supply Israel with any security information, adding that Karam visited Israel only once, in 1992.
The ISF is analyzing the data it confiscated from his house after raiding it to understand the nature of the information he supplied to the Israeli Mossad intelligence service, Ad-Diyar added.