Israeli, Jewish lobbies pressuring US to punish Lebanon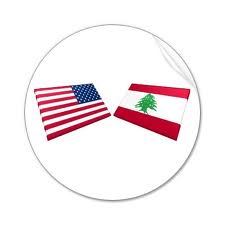 Americans for Peace Now (APN) reported that in the wake of the extremely serious incident this week on the Israel-Lebanon border pressure appears to be mounting on Congress to punish Lebanon. It also appears that groundwork is being laid in advance to ensure US support for Israel in the case of another Lebanon war.
AIPAC
The American Israel Public Affairs Committee (AIPAC ) has reportedly circulated a memo arguing that the Lebanese Army is cooperating with Hezbollah, and stating that unless this stops, "Washington must reevaluate its relationship with the Beirut government and the Lebanese Armed Forces–the recipient of significant American military aid." The memo also states: "The United States should also continue to stand with Israel and prevent unbalanced and unfair criticism of the Jewish state if Israel is forced to take military action to defend itself." (note that this language is forward-looking – not referring to prevent such criticism in the context of this latest incident, but in the context of future potential Israeli actions).
JINSA
The Jewish Institute for National Security Affairs (JINSA) has reportedly circulated a memo that implicitly bashing the Obama Administration for providing military aid to Lebanon (something that the Bush Administration did as well). The memo also appears to explicitly call for Israel to launch a new war in Lebanon and takes a shot at the Obama Administration in advance for being insufficiently supportive of such an action. The memo notes: "Israel is faced with aggressive enemies who are ratcheting up their attacks, and at some point Israel will have to respond with offense. Today's firefight with the LAF and the precision bombing of a Hamas bomb maker's house in Gaza are necessary, but not necessarily sufficient measures to restore equilibrium. And equilibrium is only tentative. The real measure of American support for the security of Israel will be its attitude toward hard decisions the Government of Israel may have to take to protect its people from enemies outside its borders. Today's response by State Department spokesman P.J. Crowley – 'The last thing that we want to see is this incident expand into something more significant' – was weak and disappointing under the circumstances."
Israeli diplomatic campaign
The Israeli press is reporting that Israel will launch "a diplomatic campaign" to convince the US (and France) to end military assistance to Lebanon.
Israel threatens Lebanon
Lebanese media reported that Israel on Friday demanded the dismissal or trial of the Lebanese army officer who opened fire at Israeli soldiers in Tuesday's deadly  Lebanon-Israel border clash.
One senior Israeli officer and two Lebanese soldiers and a Lebanese journalist were killed
Israeli sources said Israel has threatened to "choose the appropriate method" in the event its demand was not met.
Israel's response to any new attack at the northern border "is going to be harsh and unprecedented," the source warned.
APN
Americans for Peace Now circulated a statement on Aug 3 in which it called on the Obama Administration to act quickly and resolutely to prevent an escalation of tensions and military action on the Israel-Lebanon border and between Israel and Gaza.
"The Obama Administration must not repeat this fateful mistake ( of former president George W. Bush ) . Now is the time for urgent, resolute engagement to prevent an escalation of hostilities on both fronts, bringing to bear the full force of US influence on all parties involved, and pressing US allies in the region and around the world to do the same. "
US aid to Israel
A Lebanese military analyst who is familiar with the Lebanese and Israeli capabilities told Ya Libnan:  " Israel gets the most sophisticated and up-to-date offensive weapons that the US has ever manufactured and it is all for free while Lebanon has been getting the most basic weapons that are only suitable for internal security purposes."
According to a report published in July  Israel has cost the US over $1.6 Trillion  since 1973.
Washington has funneled more than $1 billion toward three missile defense systems under development in Israel, U.S. Rep. Steve Rothman, D-N.J. said last  Tuesday.
Rothman noted that the House subcommittee since 2007 appropriated $750 million for the Arrow and David's Sling anti-missile systems and $205 million toward Israel's Iron Dome program in 2010. An appropriations defense subcommittee in the U.S. House of Representatives on July 27 appropriated $217 million in funding to help develop a joint missile defense system with Israel. He added