FPM worried over its image following Karam's arrest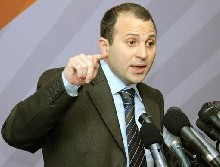 Energy and Water Minister Gebran Bassil told reporters
during a televised press conference Friday, that retired Brigadier General Fayez Karam's arrest on suspicion of espionage "will not affect the relationship between the Free Patriotic Movement (FPM) and Hezbollah."
Karam, who is an FPM official, was arrested Tuesday on suspicion of spying for Israel.
Bassil , son-in-law of FPM leader General Michel Aoun said that FPM-Hezbollah relations were strong enough to resist any blow, adding that Karam had not been privy to meetings between Aoun and Hezbollah leader Hassan Nasrallah.
Karam and Aoun went into exile in France following Aoun's defeat by the Syrian army in 1990 and both returned to Lebanon following the withdrawal of the Syrian army from Lebanon in 2005.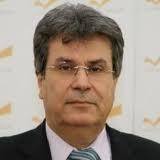 Similarly Free Patriotic Movement MP Nabil Nicolas (R) , told New TV yesterday that FPM official and Brigadier General Fayez Karam had no relationship with Hezbollah.
During an interview with Hezbollah's al-Manar television on Friday Nicolas warned that some media coverage of Karam's arrest are aimed at harming FPM's image.
Nicolas described the arrest as a "personal" issue.
Nicolas also said Interior Minister Ziad Baroud should make a statement against incorrect leaks to the media, adding that Karam had been held in the information branch for four days and ought to be surrendered to the appropriate authorities for investigation.
Hezbollah so far has not issued any statement over Karam's arrest . Hezbollah leader has  demanded on several occasions the execution of all Israeli spies .