Velayati: Accusations of Hezbollah are fabrications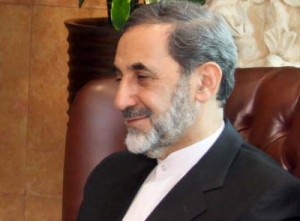 Ali Akbar Velayati, top adviser of the Iranian Supreme Leader Ayatollah Ali Khamenei said during his visit to the Khiam prison museum on Friday that the rumors over indictments of Hezbollah by the Special Tribunal for Lebanon (STL) are not be "based on any sound evidence."
Velayati stated that accusations of Hezbollah were being fabricated to politically pressure the party and sow division within Lebanon.
Velayati , who was accompanied by Hezbollah's top official for south Lebanon, Nabil Qaouk added: "Lebanon will not permit its enemies to achieve their Satanic goals." He praised Hezbollah group which he said is "proudly sponsored and supported by the government and people of Iran."
His comment came following reports of Hezbollah leader's insistence that Prime Minister Saad Hariri should declare Hezbollah innocent in the murder of Lebanon's former Prime Minister Rafik Hariri.
The special tribunal for Lebanon (STL) which is an independent court was formed by the United Nations security council to try the killers of the former Lebanese PM.
No one really knows what the contents of the STL indictments will be like , but the leader of the Iranian backed Hezbollah , Sayyed Hassan Nasrallah admitted in his speech on Thursday July 22 that some of his party members would be named in the tribunal's formal charges but stressed that he will reject the indictments.
Nasrallah also said last Tuesday that he will reveal proof and evidence in an August 9 press conference proving that Israel was behind the assassination.