Sakr denies saying a deal was reached during summit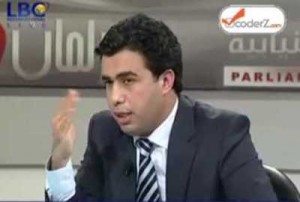 Lebanese MP Okab Sakr issued a statement denying earlier reports quoting him that a major deal involving Hezbollah during Saudi King Abdullah bin Abdel Aziz and Syrian President Bashar al-Assad's visits to Lebanon was reached.
Sakr stressed that the reports of a deal are unfounded.
Instead, Sakr said that his earlier comment was that the Saudi and Syrian leaders' visit would be a major breakthrough for Lebanon that bolsters civil peace in the country.
"All factions are keen on bolstering civil peace and warding off sedition in Lebanon, including Hezbollah," Sakr added.
He also said that no one knows the content or timing of the STL's pending indictment.
The special Tribunal for lebanon ( STL) was created by the UN to try the killers of Lebanon';s former PM Rafik Hariri.