XY 720: Haidar had picture of Khamenei and martyrdom slogan in his pocket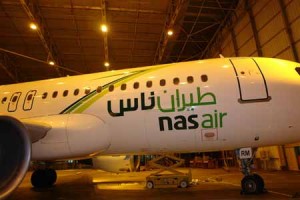 MTV reported that the Lebanese man found dead on the landing gear of a Saudi jet on Saturday had a picture of Iranian spiritual leader Ayatollah Ali Khamenei and a "martyrdom slogan" in his pocket.
Lebanon's justice minister said Monday, that family members have identified the dead man whose body was found by Saudi airport authorities in Riyadh Saturday morning on the landing gear of Nas Air flight XY 720.
"The man's family was able to identify him through a photograph of him provided by Saudi Arabian authorities," Ibrahim Najjar told reporters according to Lebanon Files.
The man's name was Firas Haidar, a Lebanese national from the area of Burj al-Barajneh near Beirut airport which explains the reasons behind his ability to infiltrate the airport runways.
Earlier reports revealed that Haider a 20 years old Lebanese was suffering from psychological and mental disorders. His body was not distorted and had 2 cigarette butts in his ear , probably to avoid the noise of the aircraft.
"There are also reports that he was mentally unstable, but we have yet to confirm them," Najjar said
The Nas Air Airbus 320 took off from Beirut airport late Friday with 130 people on board and arrived in Riyadh Saturday morning .
Brigadier General Wafiq Shoucair sent a letter on Monday to Interior Minister Ziad Baroud asking to be relieved of his duties as head of security at Rafik Hariri International Airport, the National News Agency (NNA) reported.
Shoucair ( Shoukair ) is reportedly very displeased with the campaign against the Airport security apparatus and he has requested a leave of absence which may be granted to him before settling the issue of his resignation.