Israel may block Gaza aid ships sailing from Lebanon, Report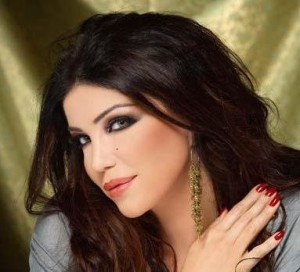 Israel said in letters to the United Nations yesterday that it may take military action to block ships from Lebanon, possibly organized by Hezbollah, that plan to sail to the Gaza Strip with humanitarian aid.
The warning came in letters from Israeli Ambassador Gabriela Shalev to Secretary-General Ban Ki-moon and the president of the UN Security Council, Ambassador Claude Heller of Mexico. The Israeli government is concerned that terrorists or arms will be smuggled on board the ships, Shalev wrote.
"Israel reserves its right under international law to use all necessary means to prevent these ships from violating the existing naval blockade imposed on the Gaza Strip," the envoy said.
The letter said that a "small number" of ships plan to leave Lebanon, that there "exists a possible link between the organizers of the ships in question and the terrorist group Hezbollah," and that some of the organizers have said they wish to become "martyrs."
Israeli officials say they must prevent shipments from going to Gaza without first checking them for weapons that may be used against its towns and cities, which have come under attack from rockets. Activists who have organized flotillas to challenge the embargo say Israel has unduly limited humanitarian aid to Gaza residents.
May 31 Raid
Nine pro-Palestinian Turkish activists were killed in a May 31 raid on a vessel attempting to run the blockade, prompting international criticism. Israeli officials have said its forces came under attack as they boarded the ship, the Mavi Marmara. There was no violence on five other boats intercepted in the operation.
Israeli ministers decided June 17 to relax the blockade and expand the import of materials "for civilian projects under international supervision."
Israel has been blockading Gaza since Hamas seized full control there in 2007 after winning Palestinian parliamentary elections the previous year. The group is considered a terrorist organization by the U.S., the European Union and Israel.
"I am encouraged that the Israeli government is reviewing its policy, and by its recent decision to allow more goods," Ban told reporters today. "Nevertheless, much more is required to really meet the needs of the people. I continue to call for a fundamental change in the policies that apply to Gaza."
Israel carried out a military operation in Gaza in December 2008 which it said was meant to stop the firing of rockets into its territory. More than 1,000 Palestinians and 13 Israelis were killed in the conflict. Since the end of the three-week operation, some 330 rockets have been fired from Gaza into Israel, killing one foreign worker last March, the Israeli army said.
'Demonstrate Responsibility'
Shalev's letter asks the government of Lebanon to "demonstrate responsibility and prevent these boats from departing." Nawaf Salam, Lebanon's ambassador to the UN, said he forwarded the letter to Beirut and wouldn't comment on it at this time.
Hezbollah, a Shiite Muslim movement and militia, said today it won't take part in aid missions destined for Gaza so as to avoid an Israeli attack on Lebanon, according to a statement cited by the Israeli newspaper Haaretz.
Israel fought a month long war with Hezbollah in 2006, and has accused Syria of supplying the group with Scud missiles, allegations both Lebanon and Syria deny.
UN Investigation
Ban said he is still working to put together a panel to investigate the May 31 flotilla raid, as the Security Council requested. Israel hasn't committed to cooperating with Ban's proposed probe, which he said would include representatives of Turkey and Israel.
Israel has announced plans for its own investigation, with international observers.
"While I believe they have the capacity to carry on their domestic investigation, at the same time this investigation should have international credibility with an international dimension," Ban said. "I have been telling them my proposal is not incompatible with Israel's national investigation. I am going to have a component of Israel and Turkey in my commission."
Ban said he has been told by some governments that Israel's planned investigation "is not sufficient enough to have international credibility."
The secretary-general said he is proceeding cautiously with naming his investigative panel because "in reality, in practical terms, it is important to get support and cooperation from the countries concerned, in this case the government of Israel."
Photo: Lebanese pop star May Hariri  announced Friday that she will be a participant in the all-women Gaza-bound aid ship "Mariam", and that she has started preparing for the trip