UN chief urges international probe of Israeli raid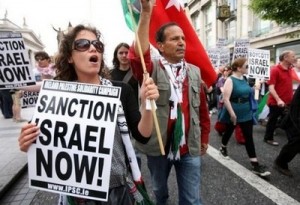 Secretary-General Ban Ki-moon is urging Israel to agree to an international investigation of its deadly commando raid on a Turkish ship trying to bring aid to Gaza and do "much more" to meet the needs of the Palestinians living there.
The U.N. chief said he is encouraged that Israel is reviewing its Gaza policy and recently decided to allow more goods into the Palestinian territory.
But the secretary-general told reporters Friday he wants a greater easing of the Israeli blockade in Gaza.
Ban said Israel's investigation of the May 31 flotilla raid is important but won't have "international credibility," which is why he is continuing to urge the Israeli government to agree to an international panel with Israeli and Turkish participation. AP