UNIFIL: No sight of scud missiles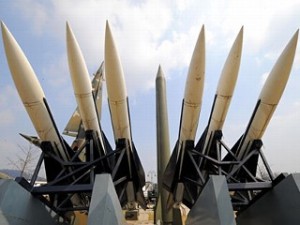 UNIFIL spokesman Niraj Singh stressed in an interview published Friday that U.N. peacekeepers have not spotted any "scud missiles" in their area of operation.
"UNIFIL has not seen any Scud missiles in its area of operation," Singh told Pan-Arab Asharq al-Awsat newspaper.
Singh described the situation on the southern border as "generally quiet," pointing out that all concerned parties were cooperating to implement U.N. Security Council Resolution 1701.
The paper said such comments "make the Israeli story which has been adopted by the U.S. and European countries a mere excuse that is likely to be built on in the coming weeks in a bid to convince public opinion of the need to wage war on Lebanon to defend Israel's security."
Singh said UNIFIL was on "good terms with all sides that agree on the principle that they do not want renewed violence and are adamant to maintain peace."
Naharnet