Libya Plane Crash Survivor in Stable Condition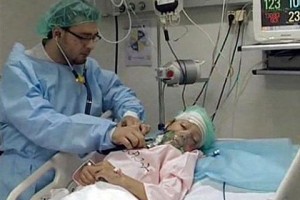 Officials say the boy underwent surgery for fractures on both legs after being pulled from the debris of the Afriqiyah Airways plane. He is the only survivor.
The Dutch Foreign Ministry has not confirmed his identity. However, a Netherlands newspaper, the Brabants Dagblad says he may be a nine-year-old from the southern city of Tilburg who was in South Africa on a safari with his parents and brothers.
More than half of the passengers, 62, were vacationers from the Netherlands who were traveling home from South Africa. Travelers from nearly 10 other countries were on the Johannesburg-to-Tripoli flight. Most had plans to travel on to Europe.
The A-330 Airbus crashed on Wednesday as it was approaching Tripoli airport. The plane was carrying 93 passengers and 11 crew.
Libyan officials are investigating the cause of the crash but they have ruled out terrorism.VOA