Dollar hits highest in more than a year against the euro, pound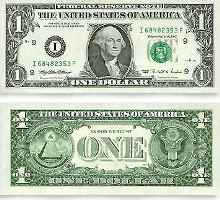 The U.S. dollar rose to the highest level in more than a year Thursday, gaining on the euro and the British pound, as currency traders' appetite for risk remained restrained because of rising worries about the long-term implications of euro-zone debt problems even with the European Union and International Monetary Fund's financial aid.
"It's a trillion-dollar bet laid by the EU and IMF and looks in danger of failing in the short term," said Dean Popplewell, chief currency strategist at Oanda. "The bigger issues people are concerned about are the potential social tensions and unrest that these austerity plans by governments will cause. People are divesting out of euros."
The dollar index , which measures the U.S. unit against a basket of six major currencies, advanced to 85.099 from 84.852 late Wednesday. It rose as high as 85.259 earlier, the highest on closing basis since April 2009.
The euro slipped to $1.2575 from $1.2625 in late North American trading Wednesday. It fell to an intraday low of $1.2539, not far from the 14-month low touched last week.
Based on how traders are positioned, the next key level is $1.25, Popplewell said. "If that doesn't hold, we're certainly looking for follow-through down to $1.18 or $1.20."
The euro launched 11 years ago at around $1.18, according to Interactive Brokers.
The British pound also fell, to $1.4692 from $1.4831 Wednesday.