UN elects rights violators to Human Rights Council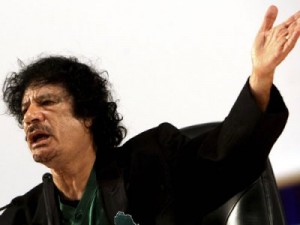 Seven countries accused of human rights violations have won seats on the U.N. Human Rights Council in an uncontested election, including Libya, Angola and Malaysia.
The U.N. General Assembly on Thursday approved all 14 candidates for the 14 seats on the 47-member council by wide margins.
Human rights groups criticized the poor human rights records of seven countries that won seats — Libya, Angola, Malaysia, Thailand, Uganda, Mauritania and Qatar.
The seven other countries that won seats were Maldives, Ecuador, Guatemala, Spain, Switzerland, Moldova and Poland.
The 14 countries will serve three-year terms on the Geneva-based council, which was created in March 2006 to replace the U.N.'s widely discredited and highly politicized Human Rights Commission.
Libya's election
A group of 37 human rights organizations had called on the UN's 192 members not to allow Libya a seat on the Geneva-based council, the UN's main body dealing with human rights.
Numerous NGOs said the country was unfit to serve on the rights body.
They described the regime of Libyan leader Moamer Kadhafi as "one of the world's most brutal and longest-running tyrannies."
"Colonel Kadhafi belongs in jail, not on the world's highest human rights body," they added.
But the appeal fell on deaf ears, and a General Assembly secret ballot produced 155 votes in favor of adding Libya to the council, significantly more than the 97 votes needed.
NGOs criticized the process as undemocratic.
"Elections without competition don't make sense," the group of rights defenders said. AP