ET409: Pilot error, inexperience blamed for the crash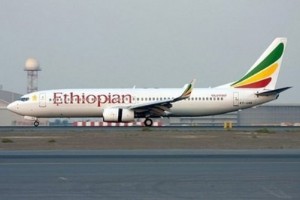 The preliminary report on the crash of Ethiopian airliner flight ET409 in Lebanon in which all 90 people on board died earlier this year, indicates that both the pilot's and co-pilot's inexperience with the jet was "certainly behind the accident", according to local reports.
The pilot had one month of experience with the Boeing 737-800 and his co-pilot had four months experience, he added.
The report has not yet been made public,
The report on the crash that took place last January 25 off the Naameh coast in south Lebanon clearly points to pilot error, according to a source close to the probe.
"The accident was due to a series of errors on the part of the pilots who failed to take into account the signals emitted by the plane's instruments," the source, who spoke on condition of anonymity, told AFP.
"The report indicates that the plane was in good condition and points to error on the part of the pilot and co-pilot, both of whom had little experience with the jet," the source added.
The pilots erroneously believed that the jet was on automatic pilot and as a result failed to heed the alarm signals as the plane veered off course before crashing, he added.
Lebanese officials have previously said that data recovered from the plane's black box showed all instruments were working well until it plunged into the Mediterranean in a fierce storm.
The probe into the crash is being led by the Bureau d'Enquetes et d'Analyses (BEA), France's accident investigation agency.
Airline sued
A multi-million dollar lawsuit was filed last March in a US court by relatives of passengers killed in the Ethiopian Airlines crash
They have charged that US plane-maker Boeing was responsible for severe mechanical failure which they have alleged was probably behind the tragedy.
The lawsuit was filed in Chicago where Boeing is headquartered
83 passengers and seven crew were killed on the aircraft.
This report by BEA could affect the lawsuit , since the plane was functioning properly and the crash was blamed on the pilots.
Ethiopian Airlines has still not ruled out foul play as a reason for the crash.