ET409: Boeing sued over Ethiopian Airlines crash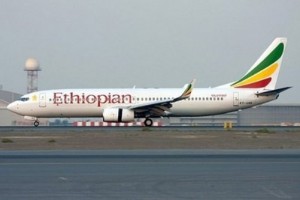 A multi-million dollar lawsuit has been filed in a in a US court by relatives of passengers killed in an Ethiopian Airlines crash in Lebanon earlier this year.
They have charged that US plane-maker Boeing was responsible for severe mechanical failure which they have alleged was probably behind the tragedy.
The lawsuit, filed in Chicago, follows the downing of an Ethiopian Airlines Boeing 737-800, which fell to the ground minutes after taking off from Beirut in bad weather on January 25th.
83 passengers and seven crew were killed on the aircraft.
Even though the cause of the crash has not been announced, initial analysis of data from the plane has shown all the instruments on the plane were working effectively until the plane plunged into the Mediterranean during a fierce storm.
Ethiopian Airlines has still not ruled out foul play as a reason for the crash.