Israeli court allows Arab author to go to Lebanon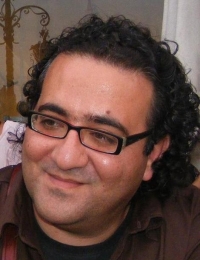 Israel's Supreme Court has permitted an Israeli-Arab author to travel to Lebanon to receive a literary award.
Ala Hlehel was invited to the Beirut39 Festival this week, but laws in enemy nations prevented him from going.
Israel bans its citizens from visiting Lebanon, while Lebanon prevents Israeli passport holders from entering.
Tuesday's ruling paves the way for a rare visit by an Israeli citizen to Lebanon. It's unclear if Lebanon will let him in.
Hlehel, 35, is acclaimed for a collection of short stories called "The Circus" and a play.
Iraeli-Arab author Adania Shibli was also to receive an award at the Beirut festival. It's unclear if Shibli will try to visit Lebanon.
Both authors have said they'll accept their prizes in London if they can't reach Lebanon.AP