Analysis: Iran Wants Sunnis in Iraqi Politics
Iran, which has acted as a major power broker in Iraqi politics, called Saturday for Iraqi leaders to include Sunnis in the long-overdue new government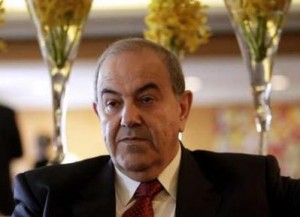 By: ROD NORDLAND
Iran, which has acted as a major power broker in Iraqi politics, called Saturday for Iraqi leaders to include Sunnis in the long-overdue new government and said Shiites would have to form an alliance with them for that to happen.
The statement was a major shift in Tehran's stance toward Iraq. Iran, Iraq's huge Shiite neighbor, has always advocated and actively encouraged a Shiite-dominated governing alliance.
It was not immediately clear what prompted Iran's shift — or why it occurred now. With negotiations deadlocked a month after Iraq's parliamentary election, it seemed a pragmatic recognition of the success of former Prime Minister Ayad Allawi, whose coalition includes some Sunni parties and won a plurality of parliamentary seats. It also suggested some distancing from the current prime minister, Nuri Kamal al-Maliki, whose relations with Iran have not always been smooth.
The shift in Iran's stance is likely to be a blow to Mr. Maliki's aspirations to lead a Shiite alliance in forming a government, but a press adviser to the prime minister, Ali al-Moussawi, played down its significance. "The prime minister's stand is also that everybody must be included in the government," Mr. Moussawi said.
In announcing the new policy, Hassan Kazemi Qomi, Iran's ambassador to Iraq, suggested at a news conference here that any successful coalition would have to include Mr. Allawi's Iraqiya political alliance, which won a narrow plurality of the parliamentary seats in the March 7 elections, thanks to votes from Sunnis and secular Iraqis.
Both Mr. Allawi and Mr. Maliki have ruled out any coalition with each other, although Mr. Maliki has made efforts to woo away some of the Sunni parties in Mr. Allawi's Iraqiya alliance — so far without success.
Mr. Qomi said Iraqiya had asked to visit Iran for political consultations, and his government had responded that its "doors are open." Mr. Allawi had previously been critical of his major opponents for going to Iran immediately after the elections, seeking Tehran's help in negotiating a new government.
A spokesman for Iraqiya, Fattah al-Shehaikh, confirmed that the political alliance would send a delegation to Iran within two days, headed by Deputy Prime Minister Rafie al-Issawi.
"Iran's stand regarding the Iraqiya list has changed lately after Iraqiya sent messages to Iran to assure the Iranians that Iraq's territory will not be used by the Americans to attack Iran," Mr. Shehaikh said.
Ambassador Qomi said: "We are supporting and encouraging the participation of all the parties, but this is an internal Iraqi thing. It is only consulting, no more."
Mr. Qomi said any coalition had to be "comprehensive" and had to include Sunnis.
He added that Iraqiya had clearly become the voice representing the Sunnis, and while he did not explicitly say so, he was apparently suggesting that Iraqiya should be brought into an alliance with one of the Shiite groups.
The United States ambassador to Iraq, Christopher R. Hill, asked Saturday about Mr. Qomi's remarks, said, "My suggestion to him would be to leave that up to the Iraqis."
The American Embassy has adopted a hands-off approach to the negotiations over a new government, studiously avoiding any appearance of favoring a particular candidate.
"The government will be made in Iraq," Mr. Hill said. "It won't be made in some neighboring country. The Iraqi people expect that."
During a visit to the Iranian Embassy last week, the Sunni vice president, Tariq al-Hashemi, buttonholed the Iranian ambassador. "Help us in the Iraqiya list to be a part of forming a government," Mr. Hashemi was overheard saying to Mr. Qomi at the end of the meeting, after most reporters left. The Iranian ambassador nodded but did not respond.
Mr. Maliki's State of Law alliance, which won 89 seats, and the Iraqi National Alliance, which won 70 seats, both draw most of their support from religious-based Shiite parties. But even together they do not have quite enough votes for a majority in Parliament, which would require support from the Kurdish bloc.
Mr. Allawi's Iraqiya alliance won 91 seats and would need support from both the Kurds and one of the Shiite alliances.
Mr. Maliki has been demanding a recount of the results of the March 7 vote and accusing Iraqiya of winning the election by cheating — a charge that international monitors, the United Nations and Iraq's independent elections commission all reject.
"The Islamic Republic of Iran has played an active role in encouraging the conduct of the election and encouraging Iraqis to participate actively in the election," Mr. Qomi said. Now, it was only natural that it was encouraging efforts to form a government, the Iranian ambassador said. He said Iran had good relations with all factions in Iraq, "including especially good relations and cooperation with the brothers from the Sunni community."
"This is a real change in Iran's stand regarding Iraq," said Ghassan al-Attiya, an Iraqi political analyst based in London. "The Iranians want to have a role in Iraq similar to the role of Syria dominating Lebanon. Because they don't want any political instability in the next few months that would make the Americans reconsider their withdrawal, they want to avoid Sunni discontent."
Iran has in the past had strained relations with many Sunni Arab countries, and it fought a long war with Iraq when Saddam Hussein's government, dominated by the minority Sunnis, ruled Iraq.NYT