Abbas awaits U.S. answers before talking to Israel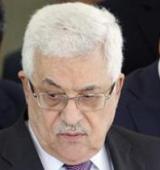 Palestinian President Mahmoud Abbas said on Monday he was still waiting for the United States to explain how it might help restart peace talks before he will consider reopening those negotiations.
A senior aide to U.S. mediator George Mitchell will meet Abbas in the coming days, a senior U.S. official said.
Abbas has resisted U.S. and other Western pressure to resume negotiations with Israel which were suspended over a year ago. He has insisted that Israeli Prime Minister Benjamin Netanyahu impose a complete freeze on the expansion of Jewish settlements in the occupied West Bank and East Jerusalem.
"We are still awaiting the American administration's response regarding their proposals," Abbas said of suggestions that Washington could host "proximity talks" involving officials, but not leaders, from the two sides as a way of preparing for a full-scale resumption of negotiations. Reuters