Lebanon's LBC and Al Jadeed TV stations come under attack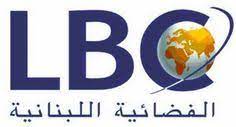 Two prominent TV stations came under attack Sunday. A bomb was hurled at LBC , TV and Al Jadeed TV was subjected to heavy gunfire for the third time in four days
Unknown assailants hurled a bomb at LBCI's building in Adma which exploded and caused material damage.
Members of the Army Intelligence, the Security Forces and the Information Division came to the scene and started investigations.
Several leaders condemned the attack
Caretaker Prime Minister Najib Mikati called Pierre Al-Daher the Chairman of the Board of Directors of the Lebanese Broadcasting Corporation, to condemn the attack
Mikati assured Al-Daher that "security investigations will be intensified to clarify the circumstances of the incident, and that the freedom of responsible media will remain safeguarded and will not be terrorized by aggression."
The following tweet shows the moment when the the bomb exploded
Similarly Lebanese Press Editors Syndicate, Joseph Al-Qusaifi, denounced the attack and called on the security and judicial authorities to take immediate action to arrest the perpetrators and bring them to trial, and to reveal the circumstances of this serious incident that threatens media freedom in Lebanon by targeting one of its most prominent institutions and that violence against journalists, media professionals, and the institutions in which they work is unacceptable, and cannot be accepted under any justification or reason.
"Thank God for the safety of colleagues and workers in the Lebanese Broadcasting Corporation, and the Syndicate declares its solidarity with them and standing by them, "The Syndicate added
Similarly MP Farid Haykal Al-Khazen denounced the incident and wrote in a statement : "We strongly condemn the attack on the LBCI station, and we categorically reject the infringement of media freedoms and the media body, and we demand the agencies concerned with the investigation to uncover the perpetrators and hold them accountable." .
Also the the media Commission of the Progressive Socialist Party condemned the attack on LBCI, and called on the security forces and the judiciary to stop this repeated series of attacks on media outlets and media professionals, and to punish the perpetrators, out of concern for a fundamental advantage in Lebanon represented by media freedoms.
the PSP media added " every act of sabotage against the media is rejected, condemned and unjustified.
Al Jadeed TV attacked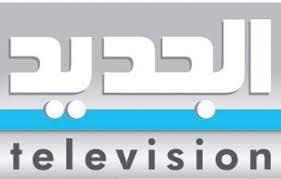 and just in…
Al-Jadeed TV announced that, for the third time in four days, it was subjected Sunday to an attack on the channel's building in the Wata al-Musaitbeh-Cola, area
Al-Jadeed revealed that "heavy gunfire was heard in the vicinity of the channel , while the security forces (which have been guarding the building for days) investigated the building and reported that it had been hit by a number of bullets
The assailants reportedly opened fire directly, material damage ."
Al-Jadeed also stated that "a number of blank bullets were found near the Cola Bridge."