Ukraine presses to buy Israel's Iron Dome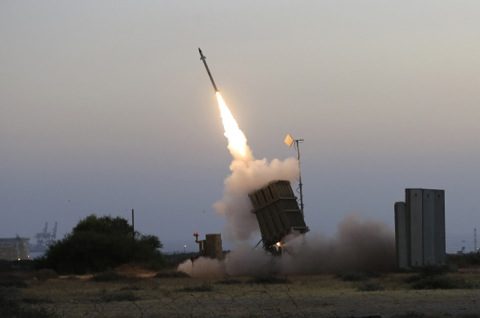 Ukraine's ambassador is urging Israel to sell its Iron Dome rocket interception system and provide anti-tank missiles to defend civilians against Russia's invasion.
Yevgen Korniychuk on Tuesday stopped short of accusing Israel of blocking the sale of the missile defence system. But he wants the Israeli government to back up its verbal support for Ukraine with military assistance. At a news conference in Tel Aviv, he said Ukraine wants to buy the Iron Dome system, contending that the United States would not oppose such a sale.
The United States has been financially supporting Israel's Iron Dome for about a decade, providing about US$1.6 billion for its production and maintenance, according to the Congressional Research Service. The system is designed to intercept and destroy short-range rockets fired into Israel.
Korniychuk also said Israel last week declined a U.S. request for Germany to deliver Israeli-licensed "Spike" anti-tank missiles to Ukraine.
Israel has limited its support for Ukraine to humanitarian aid and was the only country operating a field hospital inside the country earlier in the year. Israel fears helping Ukraine militarily would inflame Russia, which has a military presence in neighbouring Syria. Israel, which carries out frequent strikes on enemy targets in Syria, relies on Russia for security coordination.
The Israeli Defence Ministry had no comment.
In a related development AP reported that the U.S. military has begun training Ukrainian forces on the sophisticated rocket systems that the Biden administration agreed last week to provide, but that Russia has said could trigger wider airstrikes in Ukraine.
Marine Lt. Col. Anton Semelroth, Pentagon spokesman, said Ukrainian troops are training on the High Mobility Artillery Rocket System, or HIMARS, at Grafenwoehr training base in Germany and elsewhere in Europe.
The U.S. agreed to send four of the medium-range, precision rocket systems to Ukraine as part of a US$700 million package approved last week, and officials said it would take about three weeks of training before they could go to the battlefront.
Russian President Vladimir Putin warned on Sunday that any Western deliveries of longer-range rocket systems would prompt Moscow to hit "objects that we haven't yet struck."
Associated Press