Trump's peace plan to divide the Palestinians who appear to be the top losers if they accept it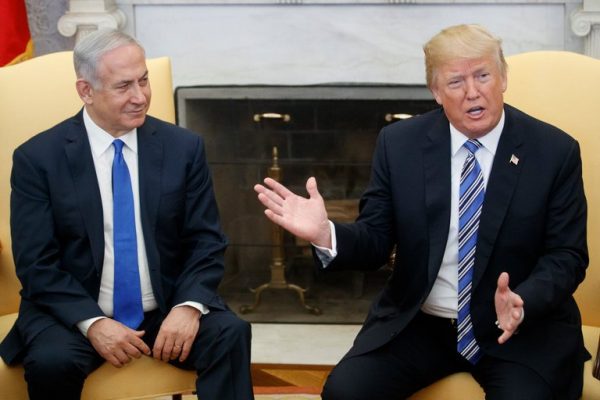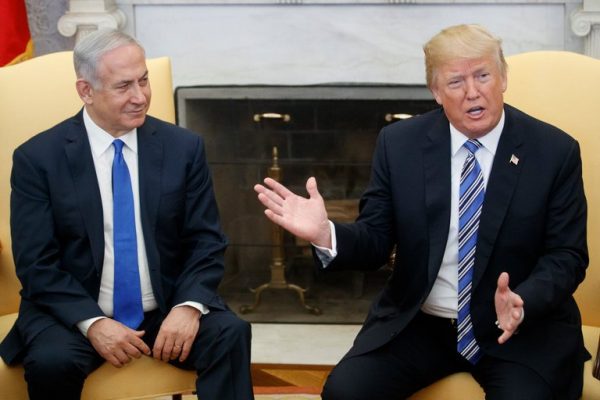 The Palestinians appear to be the losers in the anticipated Middle East peace proposal by the Trump administration, The New Yorker reported Monday.
The plan, which is likely to be much closer to the Israeli government's views than previous American proposals, could be used by Israeli Prime Minister Benjamin Netanyahu to divide Palestinians from the traditional support they have always received from the Gulf states, according to the report.
Netanyahu reportedly expects the Palestinians to reject President Donald Trump's plan, even if there are concessions given to them, which could create an opening for the Gulf states to support the plan.
This is especially so since Israel has slowly been building up ties with the Gulf states over the past decades, with the common aim of facing together the common threat of an empowered Iranian regime.
Netanyahu's "overarching ambition was to diminish the Palestinian cause as a focus of world attention and to form a coalition with Saudi Arabia and the United Arab Emirates to combat Iran, which had long supported Hezbollah in Lebanon and Hamas in Gaza and had taken strategic advantage of the American folly in Iraq and the war in Syria," The New Yorker wrote.
This dovetailed with many in the Trump administration who agreed "Iran was the principal enemy in the region and that the nuclear pact showed weakness, and only fueled Iranian expansionism."
Netanyahu, according to the report, was uniquely placed to persuade Trump, because Trump was "unschooled in the intricacies of policy, domestic and foreign, but he did pay attention to personalities. He'd long admired Netanyahu's swagger and oratorical skills, his insistence on projecting himself as a great historical actor, and his willingness to challenge Obama."
The Israelis also did extensive work on the personalities emerging in the new Trump administration connected to the Middle East and "were confident they would be able to advance their priorities . . . [of] scrapping the Iran nuclear deal and steering the U.S. toward a more confrontational stance against Tehran."
As part of the strategy, Israel was also convinced Palestinian leader Mahmoud Abbas could be made to feel more isolated, because in the past support from Arab nations, including the Gulf states, gave the Palestinians the confidence to resist pressure to soften their demands.
The evidence of Trump's hawkish Middle East strategy was made clear last month with the transfer of the U.S. Embassy from Tel Aviv to Jerusalem and its decision to withdraw from the Iran nuclear deal, putting the Palestinians in an even weaker position.
Newsmax