Lebanon's former judicial police chief Brigadier General Issam Abu Zaki passed away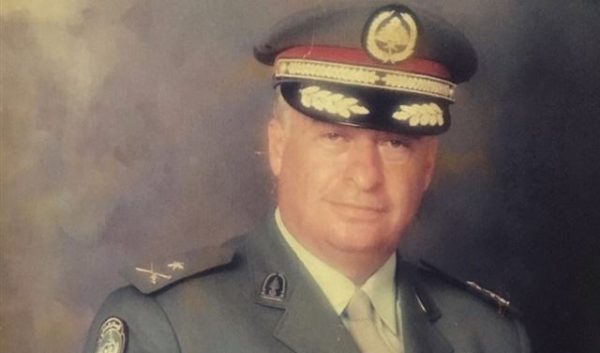 Former judicial police chief Brigadier General Issam Abu Zaki passed away
Progressive Socialist Party leader MP Walid Jumblatt , who made   the announcement  said in a tweet: "Brigadier General Essam Abu Zaki  left us and he took away with him pages of history in nationalism   and sacrifice for  the Lebanese state like no other .
Similarly Lebanese Democratic Party (LDP) leader MP Talal Arslan said in a tweet "  "Lebanon and the Druze community  have lost  , a  man who has been loyal  tIn o his country and his people, " may God bless you ' former judicial police chief Brig. Gen. Issam Abu Zaki ', our condolences to our people in the town of Ainbal-Chouf and to the Directorate General of Internal Security Forces and the family of the deceased.
The former judicial police chief  revealed in his memoire how the Syrian regime assassinated in 1977 former Lebanese leader Kamal Jumblatt ( father of Walid Jumblatt) . The memoire was published after the Syrian army withdrew from Lebanon following the assassination of former Lebanese PM Rafik Hariri in 2005.
Abu Zaki's death comes nearly 4 years after the village of Ainbal  mourned the loss of  Issam's , colleague , friend and relative  former   Internal Security Forces General Ahmad Abu Zaki , aka Abu Firas , who was known in Lebanon as Mr Clean.
Abu Zaki was born on June 22, 1941, in Ainbal, Shouf of Mount Lebanon . His father was former Colonel Anis Abu Zaki , who was the former director of the intelligence branch in Mount Lebanon . His mother was Najla Hassan. He joined the military school in 1961 and graduated in 1964.
He will be laid to rest in his hometown Ainbal, about 30 km ( 20 miles ) east of the capital Beirut.