Mt. Lebanon mourns the death of general Ahmad Abu Zaki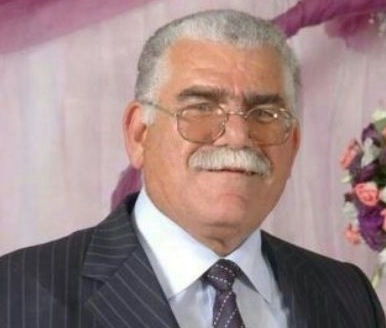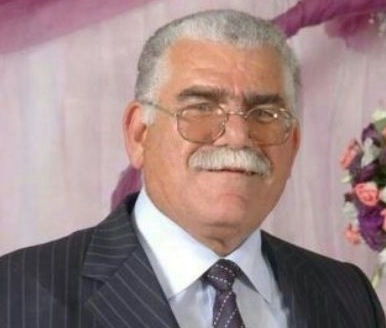 Thousands of Lebanese headed to the village of Ainbal in the Shouf region of Mt Lebanon to bid farewell to retired Internal Security Forces General Ahmad Abu Zaki , aka Abu Firas who passed away Sunday after a long battle with cancer.
One retired ISD officer who knew Abu Zaki told Ya Libnan on Monday:
This man should go in history as Mr Clean. While many officers were corrupt and robbed the state during the Syrian occupation, this man who served in many high level posts was always known to be the most honest and dignified within the whole organization.
Another retired ISD officer told Ya Libnan.
"Abu Firas should go in history as Mr Courage. He headed up the fight in the Shouf region against the Syrian army when it attacked Mount Lebanon in 1976 and despite the fact that his forces were outnumbered and outgunned he was able to prevent the occupation of the Shouf. He added " and throughout the nearly 30 years of occupation the Syrians were never able to corrupt him and he remained a cut above everyone else."
A third retired ISD officer told Ya Liban
"Abu Firas should go in history as Mr reconciler. Every where he served in Lebanon people came to him to reconcile their difference … they knew he was honest and impartial and could be trusted"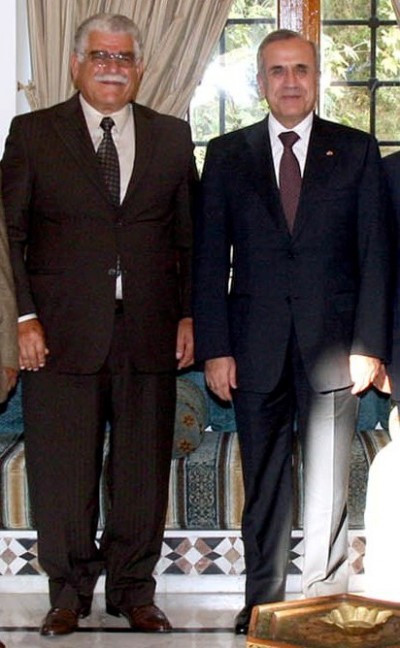 Several Lebanese dignitaries spoke extremely highly of Abu Firas . Each one  talked about a particular incident in which  he or she outlined the courage and high dignity of this man who passed away  Sunday morning at Hospital  Hotel-Dieu in downtown Beirut.
"I wanted to be here… to be in a moment of history," said one of the dignitaries who came from Tripoli to bid farewell to Abu Zaki.
Abu Zaki 72, graduated as an officer the same year as former Lebanese president Michel Suleiman and they remained friends ever since.
Abu Zaki is survived by his wife  Rahija  Youssef Hassan,  their  son Firas (and   wife Sahar al Masri  and two children), Son Maan (and his wife Layal al Masri), daughter Khuloud( and her husband Nabil Basha and daughter). He is also survived by one brother and  four  sisters and their families.
He will be laid to rest on Tuesday  in his hometown Ainbal, about 30 km ( 20 miles ) east of the capital Beirut.
Condolences will be accepted on Wednesday and Thursday, June 4th and 5th  at the home of the deceased in Ainbal  between 2 and 7 pm
Condolences  will also be accepted on Saturday June 7th  at the   Druze  Center  in Verdun  district of West Beirut between 11 am and 7 pm
According to  observers the village of Ainball never witnessed such outpouring of grief. People were seen crying everywhere inside the Abu Zaki family center where the funeral is being held and outside on the streets.
One analyst told Ya Libnan : The outpouring of grief over his death had shown how connected the people who knew Abu Firas felt to him , may he rest in peace"
Update June 3 : The village of Ainbal witnessed today its largest peaceful gathering ever of people who came to bid farewell to General Ahmad Abu Zaki. People had to go to nearby villages and towns, to find a place to sit or stand to witness history in the making according to reports coming from the Shouf region of Mt. Lebanon.
Ya Libnan was overwhelmed with testimonies about Abu Zaki.
Ramzi who had to emigrate to the US during the civil war and who knew the deceased wrote :
"Words fall short to describe a great man such as our beloved Ahmad. Our mother found great comfort in him how he stayed close to her in the middle of the civil war while she was alone. She never forgot how he kept her protected and supplied her with bread and food when bombing was heavy and no one dared to leave the shelters. I, personally have many testimonies how Ahmad carefully looked after our interests as his own while we were away from Lebanon. It is a sad day indeed, we will miss Ahmad a lot. It is a great loss for all, but his memories will stay with us forever, death can not take them away."
Pics from the funeral