Saudi officials slam Aoun over his support for Hezbollah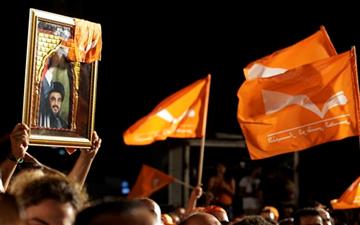 Saudi officials bitterly  criticized President Michel Aoun over his support for the Iranian backed Hezbollah militant group   during recent meetings in the kingdom with Lebanese Forces leader Samir Geagea and Phalange  Party chief MP Sami Gemayel, Lebanese  media reported  on  Tuesday .
"Geagea and Gemayel heard from the Saudis bitter criticism against Aoun during their visits," sources close to Prime Minister Saad Hariri told al-Akhbar newspaper.
The sources quoted the Saudis as openly saying: "We did not want the president to join the March 14 camp, but we were hoping that he would become centrist, and that's why we did not oppose his election."
"He surprised us. He is acting as if he is linked ideologically to Hezbollah. He is formally claiming that he is at the same distance from everyone in order to facilitate his presidential tenure, but at heart and at the core he is totally linked to Hezbollah," the Saudi officials reportedly stressed.
Prime Minister Saad Hariri  who is currently visiting Saudi Arabia  reportedly heard the same kind of criticism  from saudi officials .
Hariri reportedly met with Crown Prince Mohammed bin Salman (MBS), the future king of the kingdom.
Following their meeting he said in a tweet :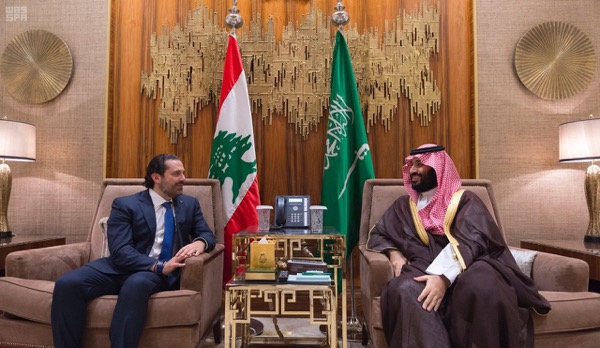 "Whenever I meet His Highness, Crown Prince Mohammed bin Salman (MBS) , I become more convinced that we and the Saudi leadership are in full agreement on Lebanon's stability and Arab identity. "
Saudi Arabia's official news agency said talks between the two leaders tackled "bilateral relations between the two countries and the regional developments."
 Hariri  also said  Tuesday that he held a "long meeting" with  Saudi State Minister for Gulf Affairs Thamer al-Sabhan, a day after the minister criticized Hezbollah over its interference in the internal affairs of the Arab countries