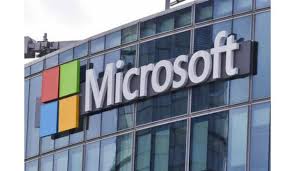 Microsoft's top lawyer is laying some of the blame for Friday's massive cyberattack at the feet of the U.S. government.
Brad Smith criticized U.S. intelligence agencies, including the CIA and National Security Agency, for "stockpiling" software code that can be used by hackers. Cybersecurity experts say the unknown hackers who launched this weekend's "ransomware" attacks used a vulnerability that was exposed in NSA documents leaked online.
In a post on Microsoft's blog, Smith says: "An equivalent scenario with conventional weapons would be the U.S. military having some of its Tomahawk missiles stolen."
Microsoft's lawyer says governments should "report vulnerabilities" that they discover to software companies, "rather than stockpile, sell, or exploit them."
AP
This error message is only visible to WordPress admins
Error: No connected account.
Please go to the Instagram Feed settings page to connect an account.