Hezbollah hands over to the Lebanese army its eastern border posts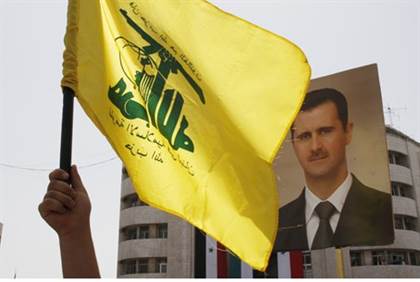 Hezbollah handed over Friday to the Lebanese army its military posts in the outskirts of the eastern border towns of Tufail, Brital, Ham and Maaraboun,  al-Manar TV reported on Friday .
This development  comes a day after Hezbollah chief    Hassan Nasrallah vowed to dismantle the party's  military posts on the eastern border between Syria and Lebanon because "our mission has been accomplished".
Nasrallah added that the group will however maintain a security presence on the Syrian side of the border to protect against any infiltration by militants.
There are reportedly around sixty  thousands  Hezbollah fighters in  Syria to support  President Bashar Assad's military  in the  civil war . The party alongside the  Iranian Shiite militias   continues to be engaged in battles across many parts of the war-torn country.
Addressing the Syrian refugees along the border Nasrallah said yesterday
"We are ready to communicate with the Syrian regime to return the biggest number of refugees to their villages in Syria, and we call on the Lebanese political forces who might have contacts with the militants in Arsal's outskirts to help and cooperate in order to evacuate them from the area."