Israel is behind hacking Lebanon phone networks during Nasrallah's speech, report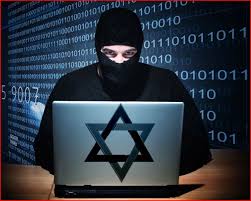 Lebanese investigations have determined that Israel was behind the hacking of Hezbollah media department's phone lines during Hezbollah chief  Hassan Nasrallah's speech on Thursday, LBCI TV reported on Friday.
Lebanon's OGERO telecom authority will issue a statement on the issue,the report  added.
Yesterday thousands of Lebanese citizens  received voice and text messages accusing Nasrallah of ordering the assassination of Hezbollah military commander Mustafa Badreddine in Syria last year. The party says Badreddine was killed by "artillery bombardment carried out by takfiri groups" near Damascus airport.
An official statement issued by Hezbollah's media department said that during Nasrallah's speech commemorating Badreddine on Thursday, "a manipulation of an unknown source affected the landlines of Hezbollah's Media Relations Department."
According to Al-Akhbar newspaper "tens of thousands" of Lebanese citizens received phone calls and text messages part of which appeared to be coming from Hezbollah's landlines.
U.S., Canadian, Sri Lankan and Thai numbers were also used in the operation, al-Akhbar added, noting that these numbers sent a "unified voice message" in addition to video messages via WhatsApp and Viber.
The pro Hezbollah newspaper also reminded the public that Israel had waged a similar campaign during the 2006 war with Hezbollah and that it has launched several similar campaigns in the Gaza Strip and the West Bank.
In March, Israeli army chief Gadi Eisenkot had openly declared that Badreddine "was killed by his own officers." According to the report Nasrallah ordered the assassination  of Badreddine  because he did not  get along well with the Iranian leadership  in Syria . Badreddine was killed upon arrival at the Damascus airport last May 14   .