Trump's approval rating sinks further: Poll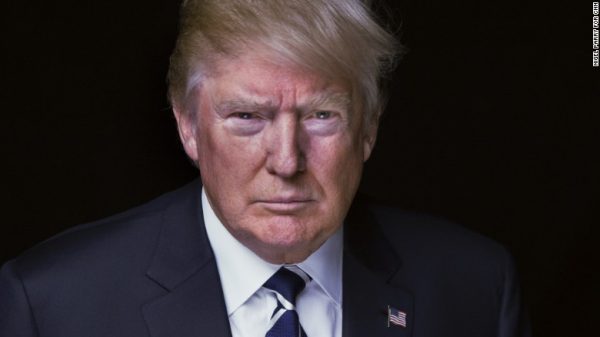 President Trump's approval rating continues to fall and according to a new poll released Tuesday 35 percent approve of his job performance , while 57 percent disapprove and   66 percent say the president is not level-headed
BY MARK HENSCH
President Trump's approval rating has declined 6 percentage points since early March, according to a new poll released Tuesday.
Thirty-five percent approve of Trump's job performance in the latest Quinnipiac University survey, while 57 percent disapprove and 8 percent are uncertain.
Since the same poll was conducted about two weeks ago, Trump's approval has decreased by 2 points, while disapproval has increased by 1 point.
Quinnipiac's March 7 survey put Trump's approval rating at 41 percent, meaning that his score has tumbled by 6 points in just under a month.
The latest Quinnipiac survey found several of Trump's personal qualities are prompting negative reactions from respondents.
Fifty-seven percent say Trump does not care about average Americans, compared to 39 percent who say he does.
Sixty-six percent say the president is not level-headed, while 29 percent say he is normally composed.
Sixty-one percent say Trump is not honest compared to 34 percent who say he is honest.
Former President Obama's approval rating never reached such lows during his eight years in the White House.
In 2013, Obama hit a 38 percent approval rating, with 57 percent disapproving in the beginning of his second term.
Tim Malloy, assistant director of Quinnipiac's poll, said Trump's approval has not yet reached the low point of former President George W. Bush, his most recent Republican predecessor.
"President Donald Trump continues to struggle, even among his most loyal supporters," he said. "Many of them would be hard pressed to see even a sliver of a silver lining in this troubling downward spiral."
"President George W. Bush, who hit a negative 28-67 percent on May 14, 2008, had less support, but it took eight years, two unpopular wars and a staggering economy to get there."
Quinnipiac conducted its latest survey of 1,171 registered voters nationwide via cellphone and landline telephone interviews from March 30 to April 3. It has a 2.9 percentage point margin of error.
THE HILL