How Mia Khalifa suddenly became no.1 porn star overnight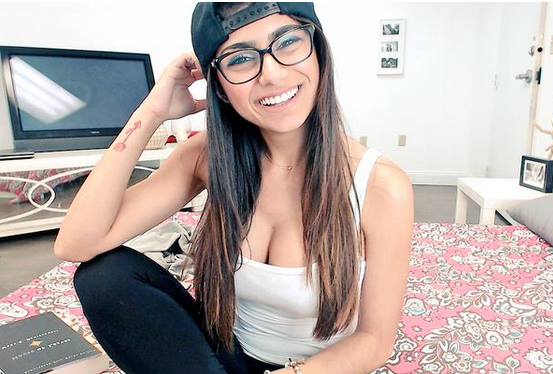 Mia Khalifa is the hot sensation that is ruling the Internet currently. She is a Lebanese-American adult star who is very popular among the porn lovers. She has graduated from the University of Texas with a Bachelor's degree in History. She started her career into the adult industry in October 2014 and became the No.1 porn star overnight. But what made her so popular suddenly? Let's explore it.
She is the most controversial porn star. As she hails from a Muslim family so in a number of her clips, she was featured wearing a Hijab while performing a sexual act. However, according to Islam wearing Hijab is a Holy practice and wearing it in adult movies is like disrespecting the religion.
Lebanon is Mia Khalifa's native country as she had shifted to America when she was 10. People of Lebanon still sees her as Lebanese and they accused her of demeaning country's name.
Tattoos in her hand is the main cause of her popularity. She has two big tattoos, one on her left arm that depicts the national anthem of Lebanon and the other one is on her right wrist which has the Lebanese Forces Cross. People of Lebanon feel disrespect because of this. These two tattoos are acting as the catalyst for the controversies.
Mia Khalifa is the most searched adult actress. All these controversies act like a fuel to the fire of her popularity. She also got death threats by the Middle East. She got threats on her Twitter account from the middle east people for scorning their religious values.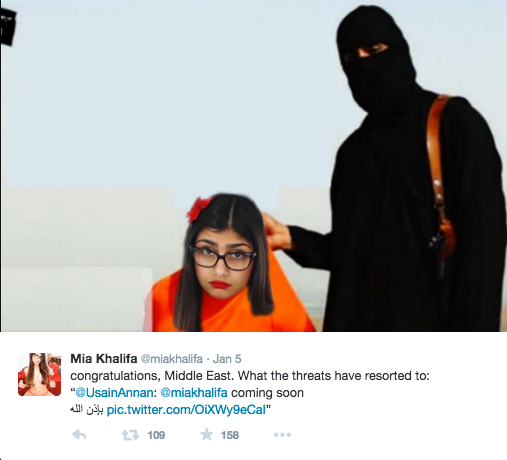 PP