Franjieh on electoral law: "We support PSP because Druze are facing a war of elimination"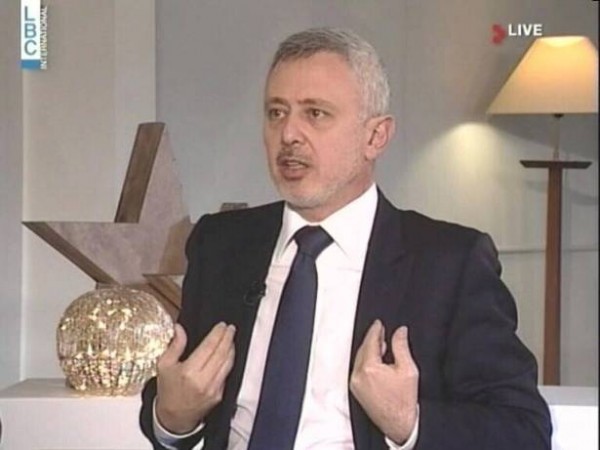 Marada Movement chief MP Suleiman Franjieh , received a  Democratic Gathering bloc delegation  on Thursday where talks focused on an electoral law for the upcoming parliamentary polls. Following the meeting he criticized the hybrid  electoral law that has been discussed  and accused the parties behind it of trying to eliminate the PSP.
Franjieh  also lashed out at President Michel Aoun without naming him, he said: "A political party came into power under the banner of empowering itself at the expense of others."
He said he supports electoral laws that provide just representation for all political parties without excluding any.
"We simply support any just law, not complicated laws similar to the one suggested recently," Franjieh told reporters, referring to the hybrid law proposed lately by the main political parties.
"Coordination between Marada and the PSP has been ongoing for over a year now. Today we support them because they are facing a war of elimination under the banner of 'Christians rights'."
The MP pointed out that he does not reject the 1960 law but "supports laws that serve justice for all. I don't back complicated laws," he said.
For his part, former minister Akram Shehayyeb said: "We are open to all suggestions outside the framework of settlements.
"What we have seen lately is very dangerous," he said.
The main political parties are discussing several formats of the so-called hybrid law but the Progressive Socialist Party has raised the alarm over the representation of the minority Druze community, warning that any law containing proportional representation would "marginalize" Druze in the political system.
Franjieh  stressed that "the rights of Christians are secured when they are safe and not when they are subjected to provocation in areas where they are the minority."
Franjieh's comments come after Lebanon Speaker Nabih Berri declared on  Wednesday that he will not endorse any electoral law that "does not enjoy consensus."
"Contacts and discussions are still ongoing in a bid to agree on a new electoral law and new ideas are being discussed," MPs Berri  was quoted as saying  by MPs during his weekly meeting with lawmakers in Ain el-Tineh.
Progressive Socialist Party leader MP Walid Jumblatt  has been calling   for the implementation of the Taef Agreement and slammed threats ( by Aoun)  about vacuum at the parliament as "unconstitutional."
"Enough putting election draft laws that only divide instead of unite, and violate the constitution," said Jumblatt in a tweet on Tuesday.
"Implement the Taef," he said, voicing calls upon political parties to endorse a law for the upcoming parliamentary polls in conformity with the 1989 Taef Accord.
The PSP categorically rejects a hybrid electoral law proposed by Free Patriotic Movement chief Gebran Bassil and all other proposals that contain proportional representation.