Lebanese-American FBI agent who interrogated Saddam Hussein leads airport case in Florida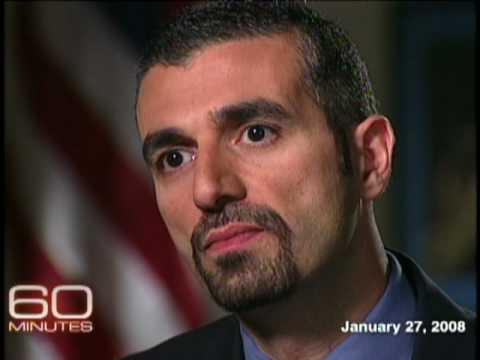 The Lebanese -American FBI agent who interrogated Saddam Hussein alone for months after the former Iraqi leader's capture is now leading the investigation of a Florida airport shooting rampage Friday blamed on an Iraq War veteran.
George Piro, special agent in charge of the FBI's Miami field office, was Hussein's sole interrogator beginning in January 2004. In previous interviews, Piro has said that Hussein did not know his true identity — the Iraqi leader called him "Mr. George" — and that he posed as a high-level envoy who answered directly to then-President George W. Bush.
Now Piro, 49, a native of Beirut who is fluent in Arabic and Assyrian, is in charge of the FBI investigation of the shooting at Fort Lauderdale-Hollywood International Airport in which five people were killed and six were wounded. Federal prosecutors have charged Esteban Santiago, 26, with airport violence and firearms offenses that could bring the death penalty.
In announcing the charges filed Saturday, Piro said his thoughts are with the victims and their families.
"I want to ensure these families that law enforcement is working tirelessly in order to ensure justice is served," he said.
 Piro, an FBI agent since 1999, moved with his family from Lebanon to California's San Joaquin Valley as a teenager. After high school he enlisted in the Air Force, then became a police officer for a decade in Ceres, Calif., followed by a job as an investigator in the local prosecutor's office.
Once he joined the FBI in Phoenix, Piro was one of only a handful of Arabic-speaking agents — a group that was in great demand after the Sept. 11, 2001, attacks and the U.S. invasions of Afghanistan and Iraq. In 2003, Piro was promoted to the FBI's Counterterrorism Division at headquarters in Washington.
Associated Press/Washington Post