Iran takes credit for facilitating Lebanon presidential election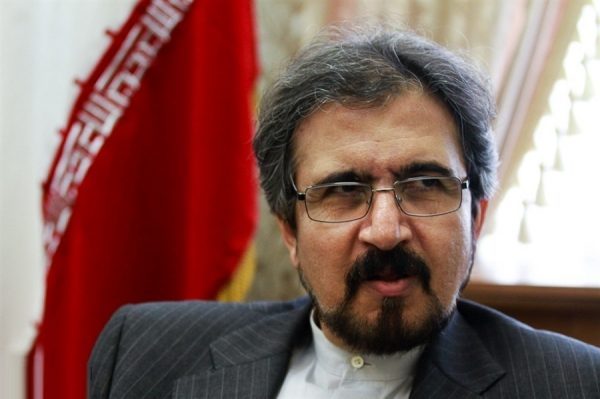 Iran's Foreign Ministry spokesman Bahram Ghasemi told reporters in his weekly briefing that the recent OPEC agreement to cut oil production and the Lebanese presidential election were both recent examples of Iran-Saudi cooperation.
He stressed that the Islamic Republic and its regional rival Saudi Arabia can and should cooperate to resolve regional crises.
Despite initial reluctance Tehran signed on to an OPEC agreement to cut oil production in order to drive up slumping petroleum prices.
At the end of October the Lebanese parliament elected President Michel Aoun, an ally of the Iranian backed Hezbollah militant group, after a 29-month vacuum in the country's top post. Aoun designated Saad Hariri, a close ally of Saudi Arabia, as the prime minister to form the new cabinet .
Iran welcomed the election of Michel Aoun as Lebanon's new president the day he was elected , calling it a victory for Hezbollah, without mentioning any role for Saudi Arabia.
Aoun, a leader of Lebanon's Christian community, secured the post in a parliamentary vote in a deal with Hariri.
Iran created Hezbollah in the early 1980s, when it fought Israeli forces that had invaded Lebanon.
Lebanese Forces leader Samir Geagea , a Hezbollah rival and who was the first to declare his presidential bid but later nominated Aoun noted that his "cooperation" with the FPM founder will be "a main guarantee for the new presidential tenure."
Iran and Saudi have no diplomatic relations and support opposite sides in wars in Syria and Yemen.
With AP