President Aoun is now the ally of all Lebanese, says outgoing FM Bassil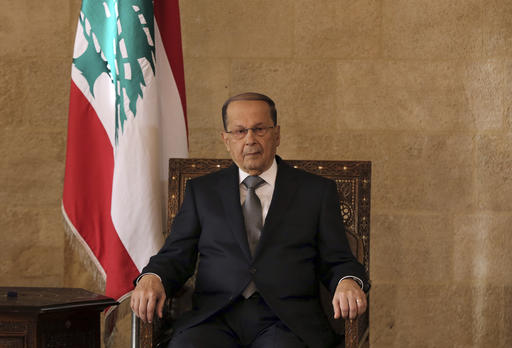 By Ali Hashem
Iranian Foreign Minister Mohammad Javad Zarif was the first foreign minister to congratulate newly elected Lebanese President Michel Aoun in person in Beirut on Nov. 7. It was a significant step for Iranian diplomacy to convey a message of support to Lebanon's new head of state and to hint that Lebanese-Iranian relations will improve. This was echoed by outgoing Lebanese Foreign Minister Gebran Bassil on Nov. 8 at a conference for Lebanese and Iranian businessmen in which Zarif was in attendance. Bassil called on Lebanese investors to go to Iran. "We need to boost our economic relations to parallel our political relations," the Lebanese official said, adding, "Iran was encircled for years, and this gave the Iranians great benefits in relying on themselves. Now it's time to share it with the world."
Summary⎙ Print Mohammad Javad Zarif became the first foreign minister to personally congratulate Lebanon's new president, but what does the Iranian rush really say about the geopolitical game being played out in Beirut?
Author Ali HashemPosted November 9, 2016
Zarif began his visit to Lebanon on Nov. 7 by meeting Aoun at the presidential palace and describing his host's election as "a victory for all the factions of the dear Lebanese people." Aoun vowed that Lebanon will continue its fight against terrorism, reiterating that there's no substitute to a political solution in Syria. Zarif's meeting with Aoun came just hours after a Syrian presidential envoy delivered to the new Lebanese president a congratulatory message from Syrian President Bashar al-Assad. Mansour Azzam, the minister of Syrian presidency affairs, told reporters there was no need to open "a new page" in bilateral ties following the election of Aoun. "There was no old page in order to open a new page. It is a continuing page of constant and balanced relations," he said.
Zarif also met Hezbollah leader Hassan Nasrallah, along with senior party officials in what is seen as an obligatory stop for any Iranian official visiting Lebanon. Additionally, the top Iranian diplomat held meetings Nov. 8 with Speaker Nabih Berri and outgoing Premier Tammam Salam. It was Zarif's visit to Prime Minister-designate Saad Hariri that raised eyebrows in Beirut, given Hariri's affiliation with Saudi Arabia, which is in the middle of a bitter war by proxy with the Islamic Republic around the region. According to an Iranian official who spoke with Al-Monitor on condition of anonymity, "Iran wanted to say clearly that it is committed to Lebanon's stability and to dealing with all branches of the state regardless of any external aspects." The source added, "Iranian diplomacy has a message of peace to all parties in Lebanon. The only enemy in this region is Israel. Therefore, Tehran is going to exert all possible effort to help the new government in Lebanon succeed." After the meeting, Zarif told reporters that he discussed with Hariri the crises in the region, "We stressed the importance of having closer views on regional issues to reach appropriate solutions."
The Syrian-Iranian rush to Lebanon was immediately mirrored by ambassadors of Gulf Cooperation Council (GCC) states to Lebanon, who paid a visit to Hariri on the same day, expressing support for him and the president. The Iranian-Syrian-GCC race in Lebanon confirms fears that the new Lebanese administration is going to face serious challenges with respect to regional differences. A Lebanese political source close to the presidency told Al-Monitor on condition of anonymity, "Lebanon is going to stick to what the president said in his inaugural speech: We'll have good relations with all sides, and we might play a role in bridging the gaps. Yet it's better for everyone to rid Lebanon of the burden of taking one side against the other; this is not to the benefit of the new administration if they care for its success."
Indeed, while many observers have suggested in local and international media that the latest developments in Lebanon highlight an Iranian victory, there is a point of view that suggests this might be an overstatement. Stances expressed by Bassil in an interview with the Saudi daily Asharq al-Awsat over relations with Saudi Arabia and Aoun's alliance with Hezbollah could be an indication of the repositioning of the president's camp. For instance, Bassil called on all factions involved in the Syrian war to withdraw and leave Syria for Syrians. When asked to comment on several GCC countries' dismay with the position adopted by Lebanon at the Arab League after the attacks on the Saudi Embassy in Iran in January, Bassil said, "We cannot build on a mistake that was committed in the past." The Lebanese foreign minister, who heads the Free Patriotic Movement — which was founded by Aoun — said that the president "was Hezbollah's ally when he was the leader of the Change and Reform parliamentary bloc, but after his election, Aoun became the ally of all Lebanese."
Indeed, while Aoun need not necessarily have to give up his old friends, being president and having to successfully cross the minefield before him entails giving up some liabilities. If anything, letting go of commitments that don't fit his new position might lift a heavy burden.
Ali Hashem is a journalist with a focus on Iran. He is the former Tehran bureau chief for the Arab news network Al Mayadeen, and a former reporter for Al Jazeera and the BBC. He writes extensively on Iran for Al-Monitor and Al Mayadeen and his articles have appeared in The Guardian, The Sunday Times, the Huffington Post, The National and Tokyo's Facta, among others.
Al-monitor