Mexico's richest man lost $5.1 Billion on Trump's Win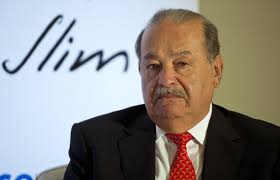 Mexico's wealthiest man lost $5.1 billion in the wake of Donald Trump's stunning upset over Democratic rival Hillary Clinton. Carlos Slim Helu , who is fifth-richest in the world, shed 9.2 percent of his fortune after the peso dove as much as 12 percent on the news.
Slim led declines of $41 billion on the Bloomberg Billionaires Index at the start of U.S. trading Wednesday. The Standard & Poor's 500 Index was down 1.1 percent at 10 a.m. in New York. Stock markets across the globe wavered on news that the New York real estate mogul would become the 45th U.S. president.
The index decline almost reversed the $57 billion increase the world's richest saw earlier in the week when markets rose on expectations that Clinton would prevail.
The 10 Mexican billionaires on the index dropped a combined $6.5 billion in early trading. Eva Gonda Rivera, Mexico's fourth-richest person, followed Slim with a $487 million loss while Lorenzo Servitje Sendra, the fifth richest, shed $397 million.
U.S. billionaires, who account for one-third of the Bloomberg wealth ranking, had the biggest dollar loss, falling $9.3 billion. The combined net worth of the billionaires on the index fell 0.9 percent to $4.4 trillion at the start of trading in New York.
BLOOMBERG