Voters disgusted by the state of American politics in new Times/CBS poll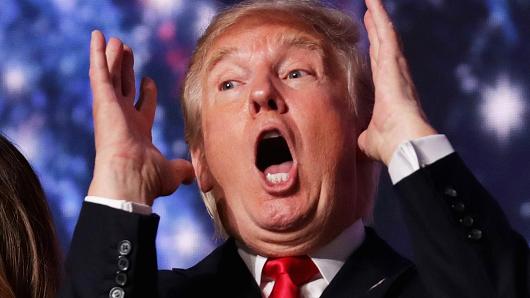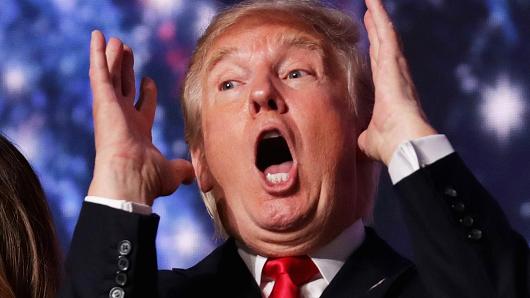 An overwhelming majority of voters are disgusted by the state of American politics, and many harbor doubts that either major-party nominee can unite the country after a historically ugly presidential campaign, according to the final pre-election New York Times/CBS News Poll.
In a grim preview of the discontent that may cloud at least the outset of the next president's term, Hillary Clinton and Donald J. Trump are seen by a majority of voters as unlikely to bring the country back together after this bitter election season.
With more than eight in 10 voters saying the campaign has left them repulsed rather than excited, the rising toxicity threatens the ultimate victor. Mrs. Clinton, the Democratic candidate, and Mr. Trump, the Republican nominee, are seen as dishonest and viewed unfavorably by a majority of voters.
While her advantage has narrowed since mid-October, Mrs. Clinton still has an edge in the survey because of a commanding advantage among women and nonwhite voters. She has the support of 45 percent of likely voters while Mr. Trump has 42 percent. Gary Johnson, the Libertarian nominee, has slipped to 5 percent, and Jill Stein, the Green Party candidate, is at 4 percent.
If she wins, Mrs. Clinton will enter the White House to face immediate governing challenges not only from the deep partisanship ruling Washington but also from a large number of Mr. Trump's supporters who say they are not prepared to accept the results.
After weeks of Mr. Trump's accusations that the election is "rigged," a little more than six in 10 of his supporters say they will accept the results as legitimate if he loses. More than a quarter of Mr. Trump's supporters say they will probably not accept the outcome if Mrs. Clinton is declared the winner, and nearly 40 percent of them say they have little or no confidence that Americans' votes will be counted properly.
Republican anger is directed not only at Mrs. Clinton or the electoral process. About as many Republican voters say Mr. Trump's candidacy has been bad for the party as believe his campaign has been positive for Republicans, an extraordinary divide over their own standard-bearer on the eve of the election.
As Republicans face the possibility of their third consecutive presidential loss, their own voters overwhelmingly acknowledge the party is facing a schism: 85 percent of Republican voters said the party was divided, and only 14 percent said it was united.
But Republicans cannot even agree on who is to blame for the division, though they largely believe Mr. Trump has been the impetus for the breach, according to some follow-up interviews.
"I think Donald Trump has definitely divided the party," said Sheila Wagner, 79, a Republican from Redmond, Wash. She said she had already marked her ballot for Mrs. Clinton, adding: "When he first declared he was going to run, I thought it was a joke. I just couldn't believe anyone would favor him."
Yet other Republicans point the finger at Republicans who have refused to support Mr. Trump.
"The old school, quote unquote, the Bushes, the people who have been around a long time, aren't supporting Trump, and that's creating division," said Nora Reinhardt, 66, a farmer from Holt, Mo. "Some Republicans, because of comments Trump has made, which I grant are uncouth and certainly not politically correct, have found they can't support him, although I think some of those people are coming around at this point."
She said she was supporting Mr. Trump because she agreed with his policy positions.
Whatever their reasons, and despite how many of them think Mr. Trump has been detrimental to the party, more than eight in 10 Republican voters are falling in line behind their nominee.
The nationwide telephone poll was conducted with 1,333 registered voters from Oct. 28 to Nov. 1 on cellphones and landlines. The margin of sampling error is plus or minus three percentage points for all voters.
More than 22 million Americans had already cast their ballots when the poll was taken, and roughly one in five likely voters who participated said they had already voted.
National polling averages showed a growing lead for Mrs. Clinton in mid-October after the release of the "Access Hollywood" recording from 2005 in which Mr. Trump spoke crudely about women. As women from his past came out over the next weeks to accuse him of groping and forcibly kissing them, his poll numbers dipped.
Yet after a rough few weeks, enthusiasm among Mr. Trump's supporters has rebounded: 52 percent now say they are very enthusiastic about voting. Enthusiasm among Mrs. Clinton's supporters has been flat since September: 47 percent say they are very enthusiastic to vote.
Mrs. Clinton holds a 14-point advantage over her opponent among women, while Mr. Trump leads among men by 11 points. White women, who supported Republican candidates in the last three presidential elections, are now evenly split.
There is also a wide class divide: Mrs. Clinton has the support of 48 percent of whites with college degrees — a constituency that historically votes for a Republican presidential nominee — while Mr. Trump is backed by 41 percent from the same voters. But Mr. Trump receives 55 percent from whites without college degrees, while Mrs. Clinton captures just 30 percent from that group.
Majorities of voters say that Mr. Trump is not qualified to be president and that he lacks the temperament to serve in that office.
Last Friday, when the director of the F.B.I., James B. Comey, sent a letter to Congress about a renewed inquiry concerning Mrs. Clinton's emails, Mr. Trump seized on the chance to shift campaign's tenor and focus on the controversy over her handling of emails when she was secretary of state.
The Times/CBS poll began hours after Mr. Comey's letter became public. Most voters who were contacted said they had heard about the development. More voters said they were aware of accusations that Mr. Trump had made unwanted sexual advances toward several women.
Yet about six in 10 voters over all said the 11th-hour disclosures about each candidate would make no real difference in their votes. However, more people said the allegations about Mr. Trump were likely to negatively affect their votes than those who said the new email developments would discourage them from voting for Mrs. Clinton.
Four in 10 likely voters said Mr. Trump's behavior toward women made them less likely to support him while fewer, one-third, said the newest development in the F.B.I. investigation into Mrs. Clinton's emails had that effect.
Also bolstering Mrs. Clinton, and the possibility of a third straight Democratic term in the White House, is President Obama's popularity. Fifty-two percent of registered voters approve of the job Mr. Obama is doing, an increase from earlier this year.
While Mr. Obama's standing has increased, the campaign has taken a toll on Mrs. Clinton's image. Only 32 percent of voters say she is honest and trustworthy, and a quarter of Democrats and nearly six in 10 independents do not think she will be able to unite the country if she wins.
"The campaign has gotten uglier and uglier," said Michael Pappas, a real estate broker in Knoxville, Tenn., who is a Republican. "It's been about mudslinging and attacking personalities instead of talking about issues, talking about how we can help our country move forward and succeed."
NY TIMES