Obama still looking for peace opening in final meeting with Netanyahu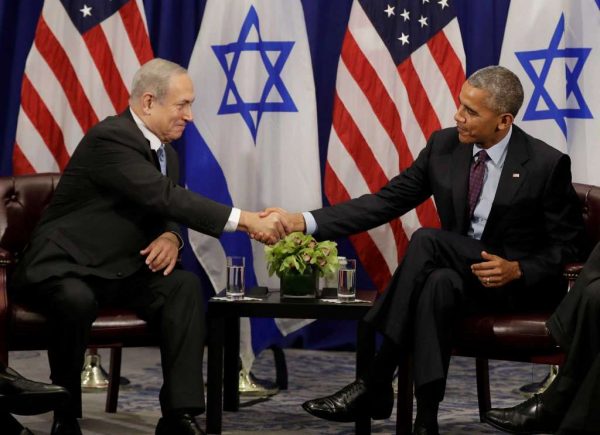 The President is intent on conferring solid ties to Israel upon his successor, despite the personal animus that developed between him and his Israeli counterpart. Obama took a step toward solidifying the alliance this month by completing a long-term, $38 billion security aid package for Israel, the largest such agreement ever for a US ally.
And he hopes to take steps in his final days in office to promote renewed talks between the Israelis and the Palestinians on peace, though his previous efforts toward reconciliation in the region have fallen short.
His meeting Wednesday with Netanyahu is likely to be their final opportunity for face-to-face consultations before a new US President takes office next year. Obama and the Israeli prime minister have clashed most recently over Washington's diplomatic agreement with Iran to curb its nuclear program and deep-seated differences over the prospects for peace.
The low point came in March 2015, when Netanyahu infuriated the White House 
by publicly lobbying against the Iran nuclear deal before Congress 
— a move the administration 
lambasted
as a breach of diplomatic protocol.
Netanyahu returned to Washington last November in an attempt to repair the relationship, meeting with Obama in the Oval Office and addressing both the conservative American Enterprise Institute and the left-leaning Center for American Progress, the think tank with ties to Democratic presidential candidate Hillary Clinton.
But the White House remains opposed to Israel's expanded settlement activity in Arab territory, and has expressed disappointment at Netanyahu's occasional skepticism about the viability of a two-state solution in the region.
"We have been concerned about some of the trends as it relates to the prospect of peace," Ben Rhodes, Obama's deputy national security adviser, told reporters Tuesday. "We've been concerned about continued settlement activity, the potential viability of a Palestinian state in the face of that settlement activity. And we've raised those directly with the Israeli government. I'm sure President Obama will do so tomorrow as well."
In his final United Nations address Tuesday, Obama 
made scant reference 
to the Israel-Palestine conflict, saying only that "Israelis and Palestinians will be better off if Palestinians reject incitement and recognize the legitimacy of Israel, but Israel recognizes that it cannot permanently occupy and settle Palestinian land."
The passing remark was in stark comparison to the large amounts of time Obama spent on the issue during addresses to the UN earlier in his tenure. The shift reflected the now-frozen peace negotiations, which moved in spurts during Obama's presidency but never materialized into a workable solution.
The White House has conceded that talks aren't likely to resume while Obama remains in office, but have remained open to the possibility the President could take steps in the next months to ramp up pressure on both sides to work toward a two-state solution.
"With respect to Middle East peace, I wouldn't rule out the President taking any particular step on the issue," Rhodes said Tuesday. "What I would say is his test has always been can I make a positive difference by engaging on the Israeli-Palestinian issue. We've tried multiple tactics, none of them have succeeded, given the fact that the parties themselves have been unable to come together."
REUTERS