Israel takes Hezbollah threats seriously, evacuates communities along Lebanon border
Two communities along Israel's northern border with Lebanon have been evacuated on Tuesday in a military drill simulating an attack by Hezbollah, Israeli newspaper Haaretz reported on Wednesday .
The drill was reportedly part of a wider military exercise in preparation for a possible infiltration by Hezbollah militants, among other threats. The exercise began on Saturday.
Evacuation plans for residential communities within four kilometers of an Israeli border have been drawn up over the past two year. Many Israelis living near the respective borders evacuated their homes – either independently or with the help of local authorities and the Kibbutz Movement – during the 2006 Second Lebanon War and the 2014 war in Gaza, the report added
The Israel Defense Forces is installing obstacles along the northern border, clearing cliffs in order to help identify fence breaches and installing concrete barriers in various sites. Cross-border tunnels are not a major concern along the northern front, due to the topographic conditions, though the situation is closely monitored by the IDF, the report continued .
According to the plan, residents of border towns are to be evacuated to previously determined areas further south when an emergency is declared. The residents of Ya'ara and Dishon were evacuated to Kibbutz Gan Shmuel during Tuesday's drill, Haaretz added.
A similar drill was reportedly conducted several months ago at Kibbutz Ma'ayan Baruch, which is also close to the Lebanese border. Regional defense officer Lt. Col. Yaniv Krief described evacuation as "a tactical response … to address the threat that the enemy poses for us. Our challenge is to deprive the enemy of a symbolic victory and a public-relations achievement."
Each community is reportedly the subject of a specific plan, which includes advance knowledge of the residents' intentions, such as which farmers intend to remain in the community during the emergency.
"The planning is a joint civilian and military effort," said Col. Itzik Bar, head of the northern district of the Home Front Command. "We do broadly based planning that gets into the details, and we will know how to act in the best possible manner."
The current preparations are reportedly very different from the Hezbollah Israeli war of 2006 War in 2006, when there was no policy providing for evacuations, said Ma'aleh Yosef regional council head Shimon Guetta, who participated in the drill together with other council officials.
"We have emergency teams that have rehearsed and during a time of emergency, we will be prepared," he said.
Hezbollah threatens Israel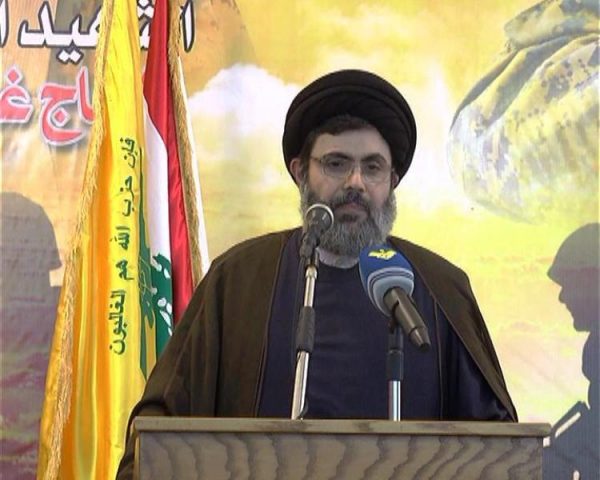 This development comes after a Hezbollah official said last month that Hezbollah is now capable of not only firing missiles at Israel, but can also launch a ground invasion of the Jewish state.
"Israel is closer than ever before to its demise," Lebanese cleric Hashem Safieddine, head of Hezbollah's Executive Council, said in an interview with Mayadeen TV.
Asked by the host if Hezbollah had the capability of waging a ground war on Israeli soil, Safieddine insisted that it did.
"Even more than that. We have that capability," stated Safieddine, prompting the host to wonder, "Even further than the Galilee?"
"We have that capability. Of course," replied Safieddine, suggesting that Hezbollah believes itself capable of penetrating deep into the heart of Israel.
Haaretz/YL