Ex-Israeli president Shimon Peres rushed to hospital after a stroke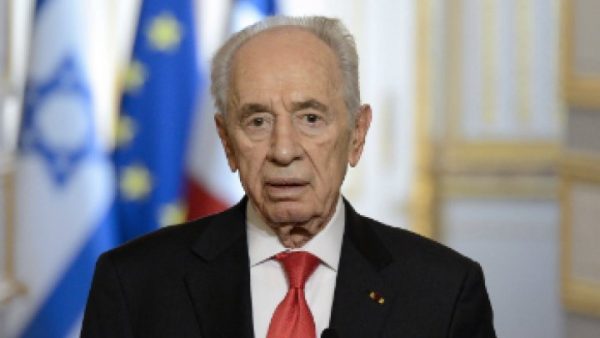 Israel's former president and Nobel laureate Shimon Peres was sedated and placed on a respirator after being rushed to hospital after a stroke on Tuesday, his office said in a statement.
The 93-year-old was taken to the Sheba Medical Centre in Tel Hashomer, near Tel Aviv, where doctors decided to sedate him in order to carry out further tests, Israeli daily Haaretz reported.
"Shimon, we love you and the entire nation is wishing for your recovery," Prime Minister Benjamin Netanyahu said in a statement.
In a career spanning nearly seven decades, Peres served in a dozen cabinets and twice as Labour Party prime minister, even though he never won a general election outright despite five attempts from 1977 to 1996.
He later served as president, a largely ceremonial role in Israel, from 2007 to 2014, before leaving government.
Peres shared the Nobel Peace Prize with Israel's late prime minister Yitzhak Rabin and late Palestinian leader Yasser Arafat for the 1993 interim peace deal that they and their successors failed to turn into a durable treaty.
When a far-right Jewish Israeli opposed to the peace deal shot Rabin dead in November 1995, Peres became prime minister. Polls showed him way ahead of rightist Likud leader Netanyahu in a campaign for the 1996 election.
But Palestinian suicide bombings that killed dozens of Israelis and an aggressive campaign by Likud battered Peres's rating and he lost the election to Netanyahu by less than 30,000 votes.
(FRANCE 24 with REUTERS)