Lebanon parliament failed again and for the 44th time to elect a president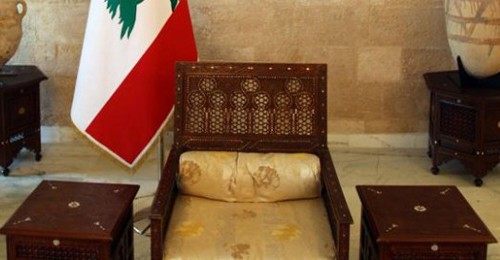 The Lebanese parliament failed againWednesday  and for the 44th  time in a row to elect a president to replace Michel Suleiman whose term ended on May 25 , 2014.
As in the past sessions the parliament was unable to reach a quorum because the Iranian-backed Hezbollah militant group and its ally MP Michel Aoun's Change and Reform bloc MPs boycotted the session, because they could not reportedly guarantee Aoun's election as a president.
Amal Movement leader, Speaker Nabih Berri a key ally of Hezbollah postponed the election to September  28.
Only  41 MPs attended the presidential election session.
A two-thirds majority, or 86 MPs, is required to convene the session.
Free Patriotic Movement founder Michel Aoun and Marada Movement leader Sleiman Frangieh are  the 2 main  candidates for president.
Aoun is backed by Hezbollah and the LF, and Frangieh is mainly supported by the Future Movement, the Amal Movement and the Progressive Socialist Party.
Lebanon's political impasse  took a turn for the worse this week after the FPM decided to  boycott the  national dialogue , which  led Berri, who had been hosting the talks, to suspend the  future dialogue sessions .
 Hezbollah does not want a president nor a republic 
General Wehbe Qateesha the top advisor of  Lebanese Forces leader Samir Geagea  said  during an interview with al Sharq station that the greatest marginalization for Christians is the presidential vacancy, stressing that Hezbollah  does not want a president and probably does not even want the Republic.
He stressed that General Michel Aoun has become convinced that Hezbollah does not want a  president nor the presidency of the Republic.