Lebanon army kills one ISIS member and captures 3 others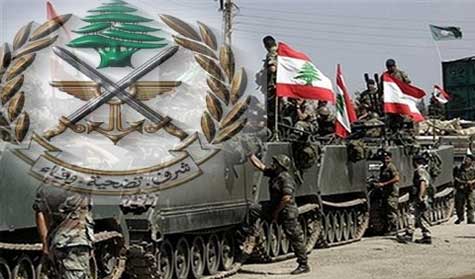 The Lebanese Army killed on Thursday one Islamic State ( ISIS) militant and captured three others during a major raid in the northern district of Akkar.
The army said in a statement that one of its units raided an Islamic State cell in Akkar's town of Kherbet Daoud early Thursday, killing Khaled Saad-Eddine. The army also arrested three ISIS militants in the operation. All four men were of Lebanese nationality.The army said there were no casualties on th side.
The extremist militant cell was said to have been responsible for the killing of three Lebanese soldiers and injuring an officer with the rank of first adjutant in the Interior Ministry's information branch, the statement added.
Later in the day, the mayor of Kherbet Daoud, Saad-Eddine Saad-Eddine, revealed to local media that the militant who was killed was his cousin.
But the mayor of Sherbet Daoud disagreed with the army's assessment stressing that there are no ISIS members in his town.
"The one that was murdered was my cousin, Khaled Saad-Eddine, and the rest are my second cousins," the mayor told Al-Jadeed TV.
"In Kherbet Daoud we do not have ISIS, we support the Lebanese military and we have many military officers and soldiers here. I myself am a retired First Adjunct in the Lebanese Army …One of the people was suspected to have a connection to ISIS or might be wanted, but he is innocent until proven guilty."
Yesterday , Army commander Gen. Jean Kahwagi stressed that the army ranked among the world's best and its soldiers have proven that they have the courage, competence, and readiness for sacrifice .