Iran facing financial hurdles in closing Airbus planes orders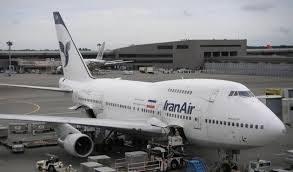 Concerns in the financial community about doing deals in Iran are hampering Airbus Group SE's ability to close a multibillion-dollar aircraft deal with Tehran, the European plane maker's head of sales said Wednesday.
"We have to find ways to get money out of Iran through the banking system," said John Leahy, Airbus Chief Operating Officer for customers. While progress has been made, it has been slower than expected, Mr. Leahy said.
Banks remain reluctant to do deals now that the U.S. and European governments are looking to foster transactions, after facing fines imposed by U.S. regulators on lenders with Iran dealings when western sanctions were in place.
"They are all very shy," Mr. Leahy said.
Iran, with a population of more than 80 million and pent-up demand for travel after years of isolation, represents one of the few large remaining untapped markets for new planes. Mr. Leahy said Iran has "an ancient fleet" that needs replacing and will enjoy growth as the country's economy recovers.
IranAir Chief Executive Farhad Parvaresh acknowledged that the banking issue is one of the biggest hurdles to closing plane deals.
The airline is also in talks with Boeing Co., the world's largest plane maker by deliveries, about a potential order. IranAir has now met twice with the U.S. company and talks are progressing, Mr. Parvaresh said in an interview with The Wall Street Journal. He wouldn't say when a deal might be sealed.
The banking issue goes beyond the airplane sector. Oil companies also have struggled to line up big banks to back deals. They have, in some cases, had to resort to barter arrangements or using smaller banks.
That is a system also working for plane makers. Franco-Italian turboprop maker ATR is putting together a mix of banks and lessors to help finance the euro-denominated sale of 40 of its planes to Iran, the plane maker's Chief Executive Patrick de Castelbajac said. The company hopes to deliver the first of its regional planes by the end of the year.
The Airbus deal is far larger, though, making it more difficult to work without big financial institutions. Iran announced a deal to buy 118 airliners from Airbus valued at $27 billion at list price. The deal, which hasn't been completed yet, includes everything from Airbus single-aisle planes to 12 of its flagship A380 superjumbos, which carry a list price of $432.6 million, though buyers typically get discounts.
"If you don't sort it out, there aren't going to be any deals done," Mr. Leahy said.
The delay is limiting Airbus's ability to quickly satisfy some of IranAir's most immediate demands, Mr. Leahy indicated. Though planes are available for delivery, the number has dwindled.
The reluctance of bankers isn't the only obstacle to completing agreements for jetliner sales. Airbus and others are still waiting approval to sell their planes from the U.S. Treasury's Office of Foreign Assets Control. Mr. de Castalbajac said a decision was expected months ago. The U.S. government is facing a flood of license applications, not just for aircraft deals, he said.
Airbus commercial airplane boss Fabrice Brégier Tuesday said the company was making progress securing the export licenses for the deal, but that more work needed to be done. He remained optimistic the deal would be completed this year.
IranAir's Mr. Parvaresh said he was hopeful that once the export licenses are issued, banks would feel more comfortable financing such deals.
Market Watch