Shocking moment Paris police car attacked and set on fire: VIDEO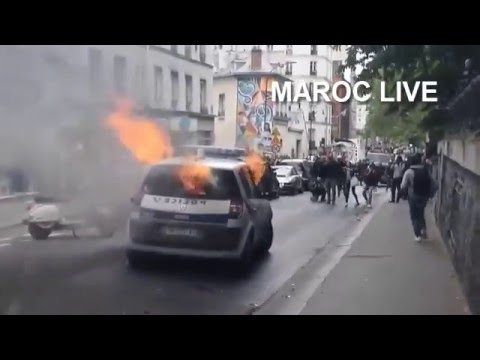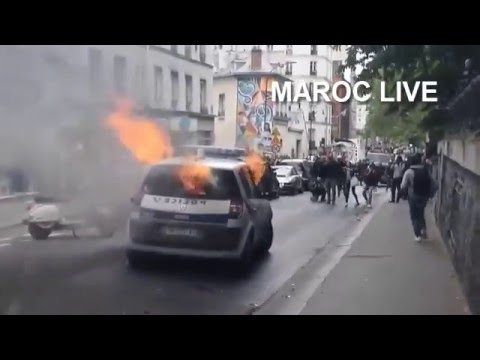 A video has emerged of the shocking moment protesters attacked and set on fire a police car in central Paris on Tuesday, forcing the two officers inside to flee the vehicle as it burst into flames.
The attack on the police car, which begins at around the 3'25" mark in the video below, came as police demonstrated across France against violence suffered at the hands of anti-government protesters in recent months.
Around 300 people defied a ban to hold a counter-demonstration against what they claim is police brutality, marching through the streets chanting "Cops, pigs, killers!".
Clashes broke out as police fired volleys of tear gas to force the demonstrators back.

In the dramatic footage posted on YouTube, protesters with covered faces can be seen smashing the side, back and front windows of the car with what appear to be iron bars and other objects as the vehicle is stuck in traffic.
Next, what is possibly a firework or a flare is thrown through the smashed rear window. When the two officers leave the burning vehicle, one is attacked by a demonstrator.
An investigation for attempted homicide was opened by city authorities following the incident.
French Interior Minister Bernard Cazeneuve said Wednesday evening that four people had been arrested with "more [arrests] to come".
FRANCE 24