More garbage and stinking smell expected in Lebanon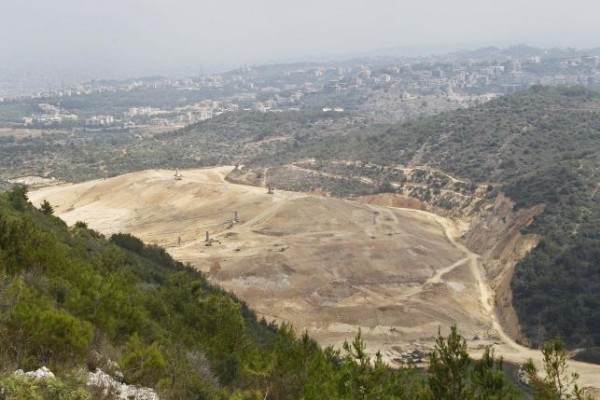 The two-month time period that was set by the cabinet to reopen the Naameh  landfill to receive the country's accumulating trash has come to an end and the landfill will close its doors at midnight  Wednesday , As Safir daily reported.
According to Agriculture Minister Akram Shehayyeb,  the landfill received about  900 thousand tons of garbage  that accumulated in several regions since the eruption of the crisis in July 2015,
Although preparations continue to set up landfills at Bourj Hammoud and the Costa Brava site in Khalde to resolve the long-running waste management crisis, fears emerge that the plan may not be complete by the due date and that garbage might accumulate on the streets once again and   stinking smell may follow  as  temperature  rises.
In March, the cabinet decided to establish the Costa Brava and Bourj Hammoud landfills and to reactivate the Naameh landfill for two months as part of a four-year plan to resolve the country's waste problem.
Shehayyeb told al-Akhbar daily: "Naameh will close its doors today at midnight. The bids for tenders to establish the Costa Brava landfill will be announced today, while that of Bourj Hammoud will be announced in the coming days."
The delay in finalizing the deals and the completion of the landfills trigger concern in light of the repercussions of the accumulating garbage in the locations allocated close to the two landfills, al-Akhbar said.
Lebanon's unprecedented trash management crisis erupted in July 2015 after the Naameh closure, which was receiving the waste of Beirut and Mount Lebanon.
The crisis, which sparked unprecedented protests against the entire political class, has seen streets, forests and riverbanks overflowing with waste and the air filled with the smell of rotting and burning garbage.