Aoun: "I am the most popular Christian politician" !!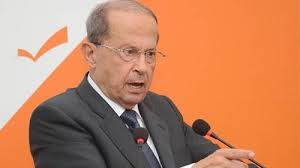 Free Patriotic Movement founder MP Michel Aoun  claimed Tuesday that "invisible players" confronted the FPM-backed list in Jounieh's municipal polls, but boasted that he did not  need the municipal polls to prove he is the most popular  Christian politician
"I don't need the municipal elections to prove that I'm the most popular Christian politician," Aoun went on to say.
He  stressed  that the elections will not affect his movement's rapprochement agreement with the Lebanese Forces.
He accused the so called "invisible players" of buying votes
"All the information we received about vote buying operations in Jounieh were verified through steps that were taken on the ground" by the rival alliance, Aoun said in an interview on OTV.
"Before the elections, we knew that something was being prepared with the aim of being used after the polls," he noted.
"Money had started flowing into Jounieh since Wednesday and vote buying operations started on Friday by individuals who do not hail from Jounieh," Aoun claimed.
Following a heated electoral battle and close results, the list backed by the FPM, the Phalange  Party, the National Liberal Party, the Tashnag Party and the Waad Party managed to clinch 14 seats on Jounieh's municipal council against  four seats for the rival alliance .
On Saturday, a day before Jounieh's municipal vote,
Aoun had already on Saturday  charged that "an Africa-based Lebanese billionaire" was paying money in support of the rival list, which was formed by prominent Jounieh businessman Neamat Frem, former MPs Mansour Ghanem al-Bon and Farid Haykal al-Khazen, and the Lebanese Forces.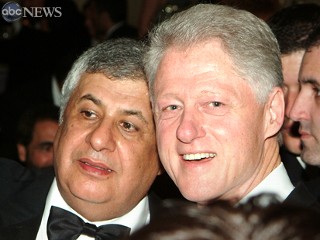 Aoun was apparently referring to Gilbert Chagoury, a Lebanese-Nigerian billionaire businessman who reportedly played a role in ex-PM Saad Hariri's nomination of Marada Movement chief MP Suleiman Franjieh for the presidency after meetings in Paris.
"I don't think that (Lebanese Forces leader Samir) Geagea was part of this game and he had commitments with candidates who were on the other list," he explained, reassuring that "the electoral battle in Jounieh will not affect the so called  Maarab agreement."
Franjieh emerged as Aoun's main rival in the electoral race after the Hariri-Franjieh meeting.
The Lebanese parliament failed again earlier this month and for the 39th time in a row to elect a president to replace Michel Suleiman whose term ended on May 25 , 2014.
As in the past sessions the parliament was unable to reach a quorum because the Iranian-backed Hezbollah militant group and its ally MP Michel Aoun's Change and Reform bloc MPs boycotted the session, because they could not reportedly guarantee Aoun's election as a president.
Speaker Nabih Berri a key ally of Hezbollah postponed the election to June 2.
MTV reported that only 41 lawmakers attended the session while 85 MPs are need for quorum to be met.
Franjieh claims he has the votes to beat Aoun