Lebanon minister : No obstacles hindering Municipal elections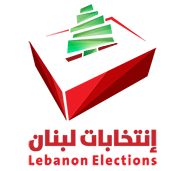 Interior Minister Nouhad al-Mashnouq stressed that his ministry is "completely ready" to stage the municipal elections on time, saying that there are no administrative or security impediments facing them, according to a report by al-Akhbar newspaper on Saturday.
He told the daily: "There are no obstacles hindering the staging the elections."
The only thing that could stand in the way of the polls is a parliamentary decision to postpone them, he remarked.
The elections will be held on time "unless someone wants to create a major security incident."
"We will not allow the polls to be obstructed … and we have not heard any political party saying that they oppose it," Mashnouq noted.
"It is too late to talk about or search for useless excuses," he stressed.
He said that he has faith that the elections will be held because they are not being controlled by political powers.
The municipal elections are scheduled to be held at various phases in May.
The municipal elections in Beirut and Bekaa-al-Hermal districts will take place on May 8, while the elections in Mount Lebanon will be held on May 15.
Elections in south Lebanon and Nabatieh are set for May 22 and north Lebanon and Akkar for May 29.