Australian mother in Lebanon custody case reunited with kids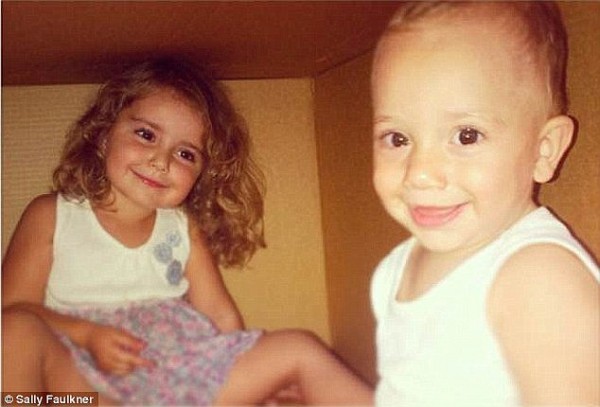 An Australian mother in the middle of a high-profile, international custody battle was reunited on Thursday with her two children in Lebanon, a day after her release on bail.
The children's Lebanese father, Ali al-Amin, said his estranged wife, Sally Faulkner, saw her children, aged 3 and 5, in his company. Faulkner and an Australian TV crew have been released on bail after being charged over a failed attempt to seize the children from al-Amin's custody two weeks ago.
The reunion took place in the Beirut area, said al-Amin.
"They're happy. They're playing together," al-Amin told The Associated Press over the phone as sounds of conversation were heard in the background.
He did not say how long the reunion would last. Faulkner gave up any custody claims to the children in a deal struck with al-Amin on Wednesday, prior to her being released. She has said al-Amin had moved the children from Australia to Lebanon without her permission last year. The two are married but estranged.
Faulkner appeared heartbroken after a final meeting with an investigative judge and al-Amin earlier Thursday. She did not make any comments to the AP.
The children's father has promised to allow Faulkner to continue to see the children in Lebanon or some other country — though not Australia. According to her lawyer, Ghassan Moughabghab, she is to fly back to Australia on Friday. He said "nothing prohibits" Faulkner's return to Lebanon at any point.
Faulkner, an Australian TV crew, and four others have been implicated in a failed operation to snatch the children from their grandmother – al-Amin's mother – in Beirut two weeks ago. The nine were detained in a police sweep and charged with attempted kidnapping shortly after the incident, and the children returned to their father.
Al-Amin dropped his charges against Faulkner and the Channel 9 Network crew on Wednesday, paving the way for their release on bail. Lawyers and the judge involved in the case would not say if any compensation was involved.
The Channel 9 crew — led by prominent TV anchor Tara Brown and on assignment for the 60 Minutes news show — has returned to Australia. The channel says it has launched an investigation into their involvement in the case.
Al-Amin has hinted at the possibility of a future reconciliation with Faulkner, but said he would raise the children in Lebanon.
The Lebanese judiciary retains the right to press public charges against the Faulkner and the TV crew, in which case they would have to return to Lebanon to stand trial.
The four others implicated in the case remain in Lebanese custody, including British-Australian Adam Whittington, head of the British-based agency Child Abduction Recovery International. He is alleged to have masterminded the bungled plot.