VP Temer leads Brazil while embattled Rousseff travels to NY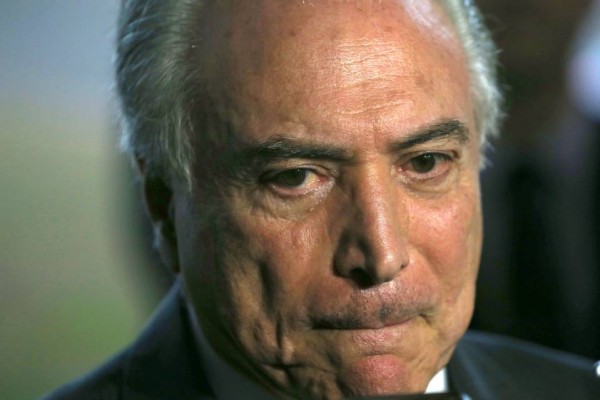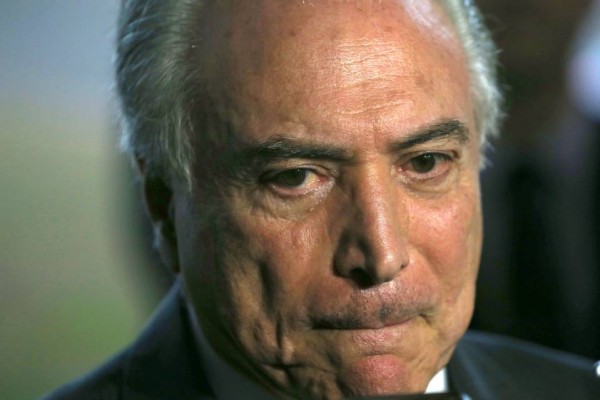 It's a new chapter in Brazil's deep political crisis, which at times reads like a tropical telenovela. The South American country now has a new president, although it will only be for a few days.
Brazilian Vice President Michel Temer is technically in charge of Brazil — albeit temporarily. How is this possible? It's all thanks to a particular clause in the Brazilian Constitution which implies that if the president in power leaves the country, the vice president assumes control of the executive power.
His former running mate and current political rival, embattled President Dilma Rousseff, is visiting the United States and plans to attend a climate conference in New York on Friday. That means Temer is not only calling the shots at home, but has effectively become the president … until she returns.
The temporary transfer of power would normally go unnoticed. But this is an especially tumultuous moment for Brazil.
The lower house of Congress voted Sunday in favor of impeaching Rousseff on accusations that she broke budgetary laws to cover shortfalls in Brazil's deficit, accusations that she says are unjust.
"Above all else, I want to tell you today that I feel that I've been wronged. I feel wronged because I believe that this is a process without substance. That is why I feel that I've been wronged. Injustice occurs when the means to defend oneself is crushed," Rousseff told foreign correspondents on Tuesday.
Next week, the Senate is expected to pick a 21-member impeachment committee, and will later vote on whether to continue the proceedings.
Temer, a 75-year-old attorney known as a backroom negotiator, forged an alliance with Rousseff and they rose to power with the blessing of her mentor, former President Luiz Inacio Lula da Silva.
But Temer has distanced himself from Rousseff since the corruption scandal broke. Members of Congress from his party, the Brazilian Democratic Movement Party (PMDB), voted overwhelmingly in favor of impeachment.
Temer has said he believes there's a way out of this deep political crisis.
"I will be prepared because dialogue is precisely what underscores my activity. It is not that I am able to resolve problems by myself, but I know that through the power of dialogue, collectively, with all the parties and with several sectors of society, we will get the country out of this crisis," Temer said.
If the Senate votes in favor of holding an impeachment trial, then Temer will be Brazil's interim president. Rousseff would have to step down for 180 days to defend herself in an impeachment trial.
If Rousseff loses, Brazilian law says Temer must fulfill the remainder of her term, which runs through the end of 2018.
The political crisis could not have come at a worse time for Brazil. Rio de Janeiro will host this year's summer Olympic Games. If Rousseff is impeached and the proceedings drag on, Temer would be holding the torch when the games kick off on August 5.
CNN