Czech Republic extradited Lebanese-Ivorian to the US over arms and drug trafficking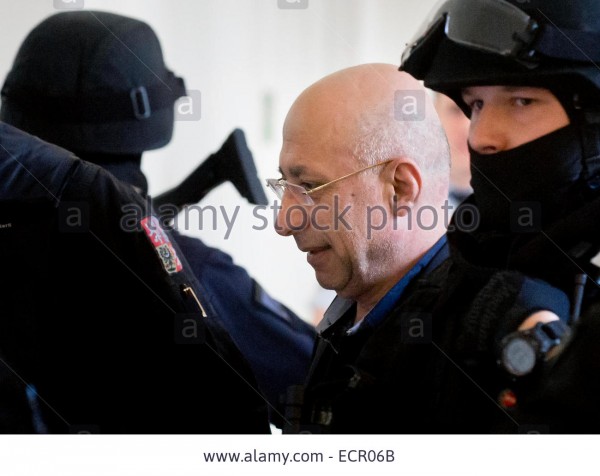 Czech Justice Minister Robert Pelican decided to extradite an Ivory Coast national of Lebanese origins to the United States over allegations of arms and drug trafficking.
Czech Justice Ministry spokeswoman Tereza Schejbalova confirmed Thursday that Faouzi Jaber was extradited on Feb. 12, Czech newspaper Neovlivni reported.
The decision to extradite Faouzi Jaber comes several weeks after Czech authorities released his two accomplices, Lebanese-Ukrainian Ali Fayyad and Lebanese-Ivorian Khaled El Merebi.
The three were arrested in Prague in 2014 while allegedly trying to sell weapons to undercover U.S. law-enforcement agents pretending to be members of a Colombian rebel group.
Pelikan had refused to allow the extradition of the other two, Fayad and Merebi, drawing a strong criticism from the U.S.
The two were released in a presumed swap deal to see the release of five Czech citizens abducted in Lebanon in July 2015.
However, Czech authorities had denied that Fayyad was released in exchange for the Czechs, adding that the government does not do business with "terrorists."
The case is surrounded by myriad unanswered questions, as Fayyad's Czech lawyer was among the five who went missing and were released in the Bekaa Valley earlier this month. Their Lebanese driver was identified by Lebanese media as Fayyad's brother, Saeb.
A list of the names of the 5 Czechs and year of birth was widely circulated in Lebanon last year following their their suspicious abduction
Jan Švarc, 1960
Adam Homsi, 1978
Miroslav Dobeš, 1968
Merlin Pešek, 1983
Pavel Kofroň, 1960
According to the Czech newspaper  Neovlivni  "Jaber  is closely connected  with Hezbollah and could therefore represent a valuable source of information for the US."