Obama: No peace in Syria till Bashar al-Assad steps down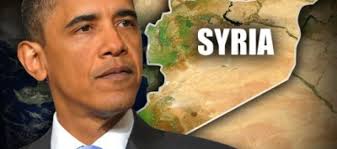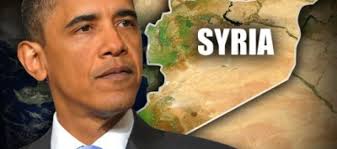 US President Barack Obama once again renewed his call for Syrian President Bashar al-Assad to step down, saying there is no alternative to his removal. Obama also called on Russia and the Syrian government to honour a negotiated ceasefire in the war-torn country, warning Moscow and Damascus that the "world will be watching," a report in Daily Mail said.
Obama made the remarks after holding a rare meeting with his national security team at the State Department on Thursday, a day before the cessation of hostilities was due to come into force. The ceasefire for Syria is set to take effect at midnight Friday. Obama was ensconced with Secretary of State John Kerry, Defence Secretary Ash Carter, Attorney General Loretta Lynch and other top advisers, who updated him on the years-old Syrian crisis.
Obama said militants in Syria will never stop fighting until Assad is ousted from power. "It's the only way to end the civil war and unite the Syrian people against terrorists," he claimed. The cessation of hostilities was announced earlier this week after negotiations between Russia and the US, both of which have been engaged in airstrikes in the Arab country.
Obama said Assad should step down if a lasting peace is to be found in Syria. "This is going to be a test of whether the parties are truly committed to negotiations," he said. "It's clear that after years of his barbaric war against his own people — including torture, and barrel bombs, and sieges, and starvation — many Syrians will never stop fighting until Assad is out of power. There's no alternative to a managed transition away from Assad," he argued.
Obama said "the coming days will be critical" in finding whether there is a way to end the five-year-long deadly conflict that has killed hundreds of thousands of Syrians and displaced millions more.
"None of us are under any illusions," Obama said. "We're all aware of the many potential pitfalls, and there are plenty of reasons for skepticism." "But history would judge us harshly if we did not do our part in at least trying to end this terrible conflict with diplomacy," he added.
India.com