5 abducted Czech citizens freed in Lebanon: report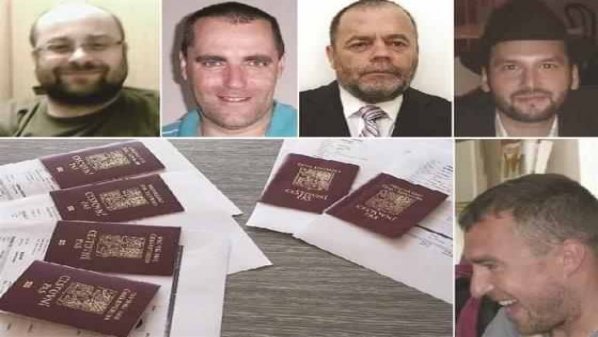 Five Czech citizens who were abducted in east Lebanon last summer have been released and are now in the hands of General Security according to Lebanese media reports .
The five went missing along with their Lebanese driver Munir Taan Fayad, and their car was discovered in the Kifraya region in the western part of the Bekaa on July 18, 2015.
A list of their names and year of birth was widely circulated in Lebanon last year following their abduction
Jan Švarc, 1960
Adam Homsi, 1978
Miroslav Dobeš, 1968
Merlin Pešek, 1983
Pavel Kofroň, 1960
A media report had linked the abduction to the Czech Republic's arrest of a man suspected of having ties to Hezbollah.
Citing "intersecting security reports," MTV identified the Lebanese driver as "a brother of Ali Taan Fayad known who was apprehended in the Czech Republic during a recent wave of arrests that targeted Hezbollah security cadres in Europe."
Prior to their abduction, the Czechs were in Lebanon on a "journalistic mission," MTV said.
The cameras that were found in their abandoned car "were used only hours prior to their abduction when they conducted a TV interview with a local official in the Baalbek region," MTV added.
"He was the last person who came in contact with them," the TV network said.
As Safir newspaper has reported that Ali Taan Fayyad, was arrested in the Czech Republic on "arms trade charges."
"Fayyad has also a Ukrainian passport and he used to occupy an official post in Ukraine," the newspaper said.
The USA accuses Fayad and his accomplices Faouzi Jaber and Khaled Marabi that they wanted to sell weapons and cocaine to U.S. agents who passed themselves off for members of the Colombian FARC terrorist organisation.
Faouzi Jaber and Khaled Marabi also hold Ivory Coast  passports.